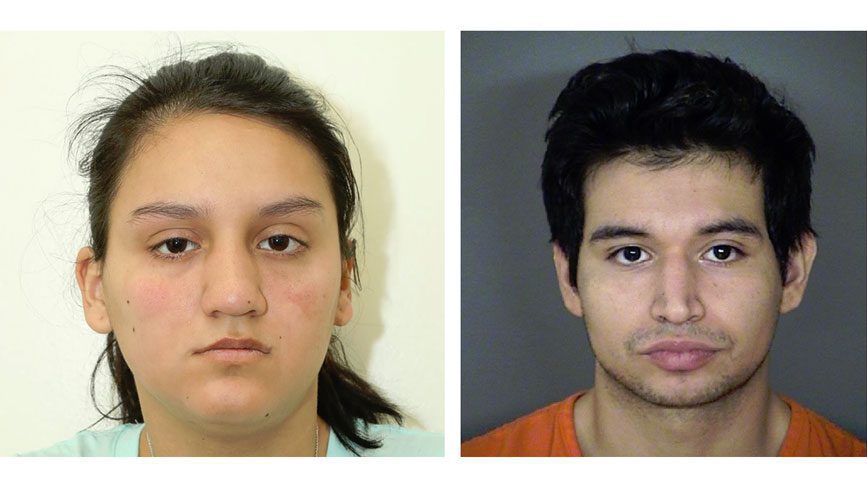 A 911 call on New Year's Eve has led to the arrest of a Texas couple for a crime the police are calling "one of the worst cases they've ever seen." According to police, Crystal Herrera, 22, called 911 and reported that a 1-year-old girl had wandered out of her home in the middle of the night and was attacked by dogs. The girl is a relative of Herrera and was under her care.
When the medical team and police arrived, they became alarmed because of the injuries to the child. The child was immediately transported to University Hospital where according to police, "It was determined that the child's injuries were not consistent with dog bites, but that she had been sexually assaulted. She also had numerous 'non-accidental' stab wounds to the intimate areas of her body."
Investigators then continued to question not only Herrera but also her boyfriend identified as Isaac Andrew Cardenas, 23. During the investigation, the couple's story of a dog attack was inconsistent with the level of injuries described by the police. The Bexar County Sheriff's office stated on Facebook that "The child victim had extremely serious and life-threatening wounds consistent with a brutal sexual assault and multiple stab wounds."
County Sheriff Javier Salazar stated during a press conference, "I can't even begin to describe to you the level of depravity that went into this crime. It's a horrendous case…This is one of those cases, I'll be honest with you, it's something that I haven't even seen the pictures, I don't want to see the pictures. It's been described to me and just imagining it is enough to chill any of us."
Herrera and Cardenas were arrested and booked into the county jail on serious charges. Isaac Andrew Cardenas was charged with Super Aggravated Sexual Assault of a Child (capital felony – minimum 20-year sentence) with a bond set at $300,000. Crystal Herrera was charged with Injury to a Child Serious Bodily Injury – by Omission.