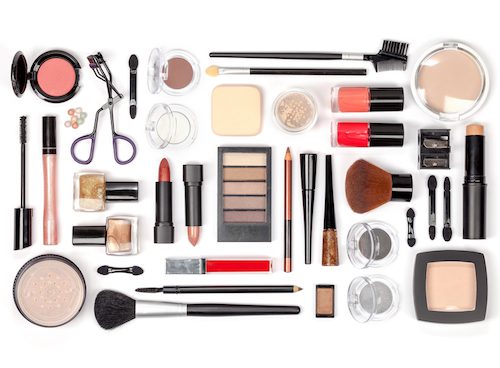 Pros and cons of launching a cosmetics company
Are you interested in launching a cosmetics line? I want to go over the pros and cons of launching your own cosmetics company. There are many ways to go about releasing a cosmetics line. In this article, we will weigh the pros and cons but also the difference between contract manufacturing versus private labeling.
Before going into the pros and cons, I need to explain the difference between private labeling and contract manufacturing. Private label cosmetic companies make products to sell to other companies, which sells them under their own brand name. Contract manufacturing is when a business approaches the manufacturer with your own product or formula for production. The manufacturer's job is to quote the cosmetics company with a price based on labor, process, tooling and material costs. Once the pricing is agreed upon between both companies, the manufacturer will become your company's factory, producing and shipping units on your company's behalf.
Pros of private labeling your cosmetics company:
Private labeling will allow you to market products that are already pre-tested and pre-manufactured.
Making the product yourself requires knowledge and skill but private label allows a company to expand or enhance their line without the production hassle.
The startup costs are very low and the risks are minimized for a startup business. 
A company will have better control over their inventory and experience higher profit margins.
Private label will save a company time, money and effort.
Cons of private labeling your cosmetics company:
Many private label companies have minimum requirements.
Prices of products can change when requests are made.
It will take some time to find the right manufacturer that will fit your company and even budget.
These companies do not produce any materials that aid in the selling of the product.
You can run the risk of your product looking like many other companies in your industry and market.
Every private labeling company is different when it comes to cosmetics. The sampling process is never as strenuous as the production and ordering process is. Your costs are determined on the formulation itself, quantity purchased, and of course your packaging of choice. The upside is that private labeling companies do offer multiple variations of one product. The costs will arise when you start to factor in hot stamping, label printing, or special packaging to ship out your product. Many would be surprised to know that big-box retailers such as Wal-Mart, Bath & Body Works, Target and more also use private labeling cosmetic companies for various house brands they sell.
Lastly, there are a few business necessities that you need to secure before moving forward with your cosmetics company. They include (but are not limited to):
The brand name for the company and/or product line,
Well designed labels and package design,
Your logo and all identity and branding materials,
Product photography,
Product liability insurance,
Business insurance,
An understanding of the FDA requirements for cosmetic labeling,
Ongoing marketing strategies to keep your consumers up to date and informed.