Celebrity snapback: Blac Chyna flaunts post-baby weight loss
Blac Chyna flaunts her post-baby body via Snapchat.
In a new series of snaps, the "Blac and Chyna" star revealed she's down to 158 pounds. "From 192.2 to 158.2," she captioned a short clip of herself standing on the scale.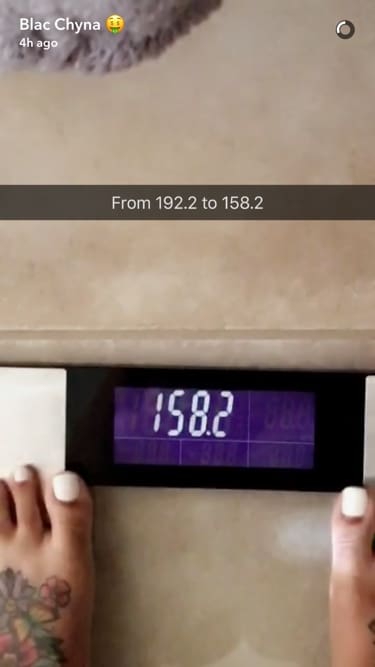 In case you're playing catch up, the reality star has slimmed down a total of 34 pounds since welcoming her adorable daughter Dream in November. As previously reported, the Lashed Bar owner set a goal of 130 pounds, placing her at 28-pounds from her mark. Needless to say, the mother of two looks great.
The vixen put her lovely lady lumps on blast in a skin-tight number while stepping out for a hosting event at 1OAK in Las Vegas just one week ago. For more epic celebrity snap back, check out the gallery below.