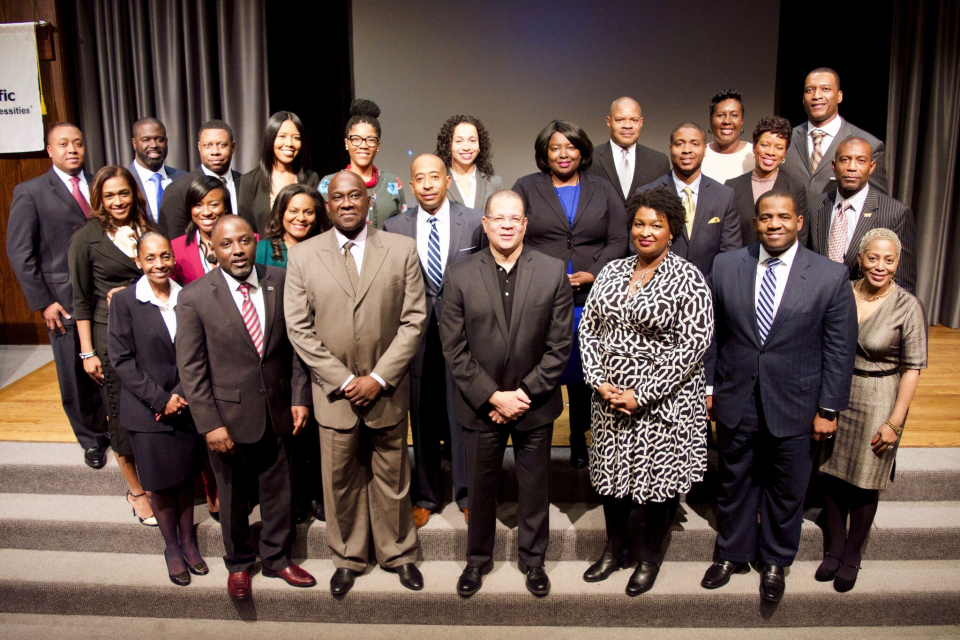 The Atlanta Chapter of the National Black MBA Association® convened influential government leaders to explore key challenges and opportunities in education, economic development, and transportation to provide new perspectives on time-sensitive issues that residents in the Atlanta-area are faced with.
Featured participants included: Stacey Y. Abrams, House Minority Leader for the Georgia General Assembly and State Representative for the 89th House District; Ceasar C. Mitchell, President of Atlanta City Council and City of Atlanta Mayoral Candidate; John H. Eaves, Ph.D., Chairman of Fulton County Board of Commissioners and at-large representative of District 7.
NBMBAA president and CEO Jesse J. Tyson moderated the annual "Our City, Our Chapter, Our Future" Member Connection Forum.