Guess Who's Coming to Dinner was the first film to show an on-screen kiss between a Black man and White woman. The controversy was felt before and after the release. Here, Karen Sharpe-Kramer reflects on the film which was a passion project of her husband, the film's late director Stanley Kramer, who bravely used his films as weapons against bigotry and discrimination.
"When 'Guess Who's Coming to Dinner' entered the scene in 1967, it was an explosion. It was extremely controversial.

 "It was the very first time a Black man kissed a White girl on the screen, and it caused a lot of havoc even though it was Sydney Poitier. But I must tell you it is, still to this day, one of the highest money making films in the history of Columbia Pictures.

"Now Stanley Kramer was born in New York City, in Hell's Kitchen, and he was Jewish, he understood only too well about bigotry and discrimination. Stanley used film as a weapon to fight against all the injustices in the world:  Against bigotry, discrimination, man's inhumanity to man, and the excessive abuse of power."
Spencer Tracy and Katharine Hepburn (who won the Academy Award® for Best Actress for her performance) are unforgettable as perplexed parents in this landmark 1967 movie about mixed marriage. Joanna (Katharine Houghton), the beautiful daughter of crusading publisher Matthew Drayton (Tracy) and his patrician wife Christina (Hepburn), returns home with her new fiancé John Prentice (Sidney Poitier), a distinguished Black doctor. Both families must sit down face-to-face and examine each other's level of intolerance. With this film, director Kramer has created a masterful study of society's prejudices.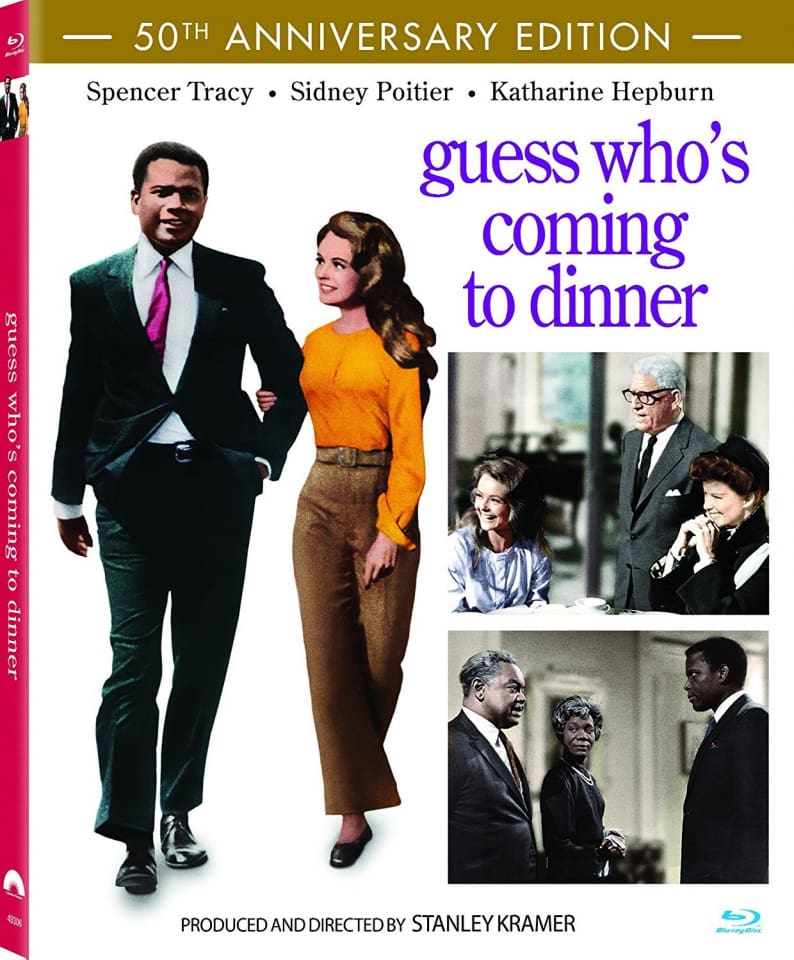 GUESS WHO'S COMING TO DINNER: 50th ANNIVERSARY EDITION arrives on Blu-ray™ Feb. 7. It features introductions by Quincy Jones and Steven Spielberg. The special anniversary package is presented in collectible digibook packaging with a new essay from Gil Robertson, the co-founder and president of the African American Film Critics Association, as well as rare photos from the production.
Watch a clip from the film by clicking continue.