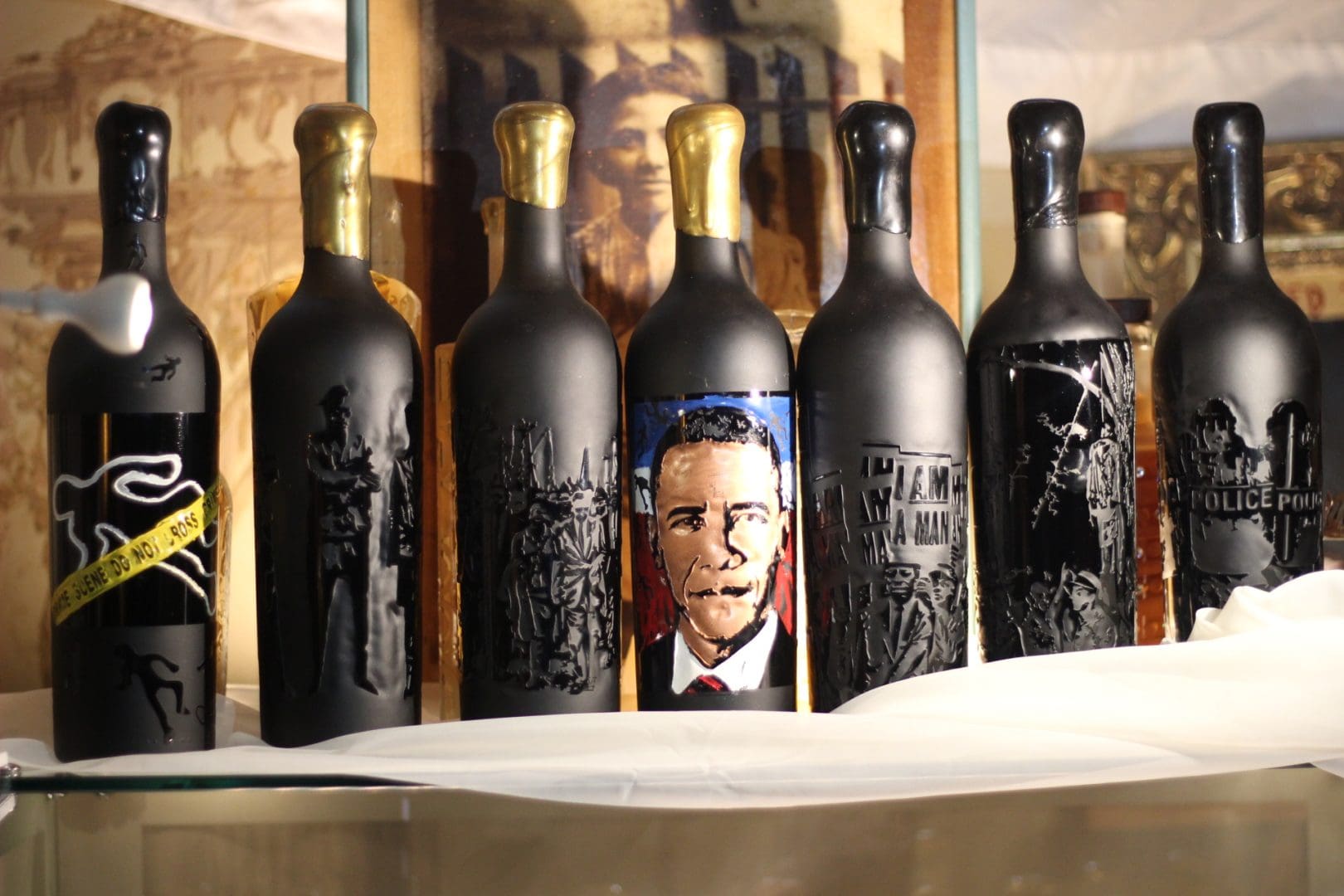 Adu Jahmal discusses his wine bottle artwork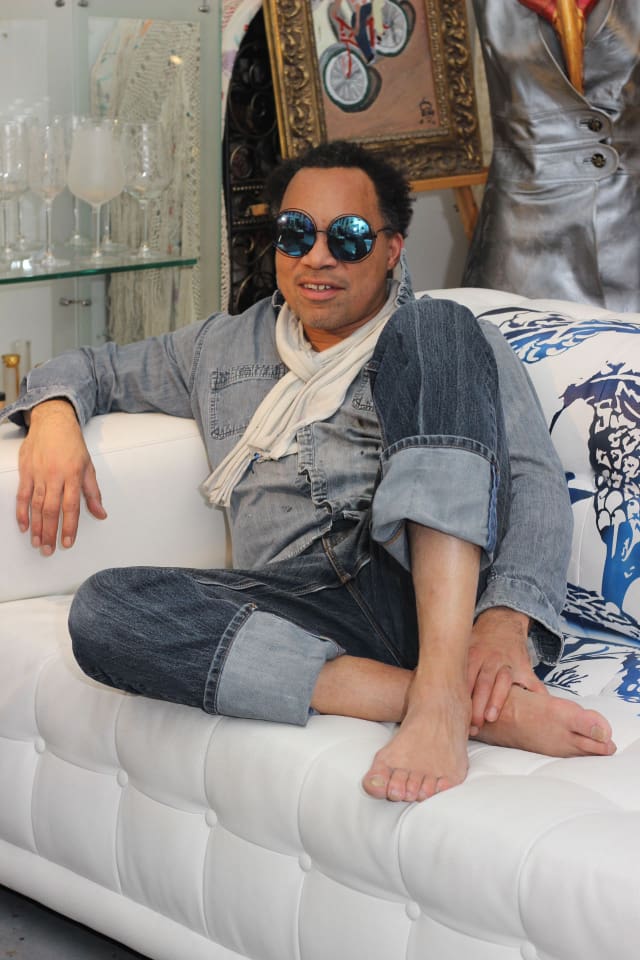 Photo credit: Melanie L. Brown for Steed Media
Meet artist Adu Jahmal, whose unique artwork adorns wine bottles. Read on for what he had to say about his craft and how he got his start.
What is the name of your business?
Mis En Bouteille
When did you decide to do art?
When my grandmother tricked me into it. She asked me to fix a photograph that was torn into several pieces. I believe I was 13. I took it to a photo lab and they quoted me a price of $500. I called my grandmother and gave her the information and she replied, "I didn't ask you to pay and have it fixed. I asked you to fix it, dummy." A year later I figured it out!
How did you start creating art on wine bottles?
At the time, I was dating a young lady in Eastern Washington's wine region. After several visits and trips to the wineries, the owners started asking me to create labels for their wines because the distributors wouldn't pick up their brand because of the label designs.
How much do they cost?
From $50-$250 [on the] low end and $1,500-$35,000 [on the] high end.
Who provides the wine for you?
Cooperatives in the Alexander Valley region of Napa, Livermore and the Central Coast.
What are your favorite art pieces in your collection?
I enjoy the collection that speaks of my rich heritage that tells my people's story of struggles and victories. The rights of protest is my favorite, a seven-bottle collection.
What do you design besides labels for wine bottles?
Textiles for garments, furniture and stemware.
Who are some of your top clients?
I'm not good at names, refer to the website. However, my best clients are just hardworking people that believe in me and support my efforts.
Where is your art gallery located in California?
Los Angeles
What else do you do besides art?
Only art, music is art.
What were you doing before you were an artist?
A stockbroker
What are some current projects you are working on?
Textiles are back on the horizon, house ware, furniture, road shows and an art book.
Can people order your products online?
Yes, they can at  www.mis-en-Bouteille.com, Vinque Treasures on Etsy and Facebook.