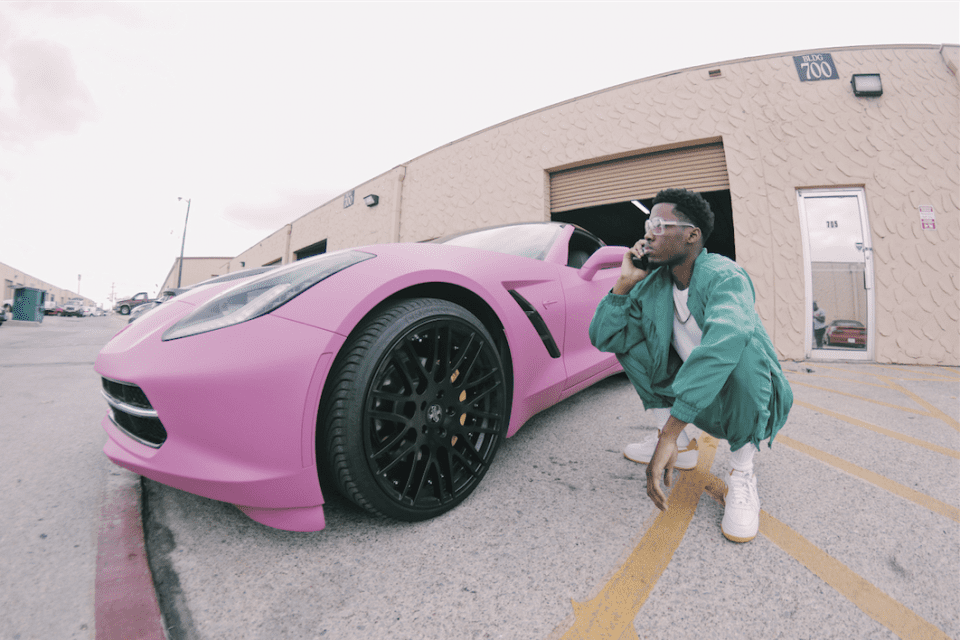 Photo courtesy of Shawn Cotton
Rolling out got the chance to speak with Shawn Cotton CEO of SayCheeseTV, a very popular blog with a following of over 245K. SayCheeseTV has broken underground talent, which led has gotten them recognized by artists such as Birdman and Pusha T.
Tell our readers a little bit about who you are.
My name is Shawn Domonique Cotton, I am originally from Philadelphia Pennsylvania I would label myself as a blogger. I am the CEO of SayCheeseTV. 
What is SayCheeseTV? How would you describe it?
In 2011 I was working at the Best Buy distribution center in Texas. I was driving down the highway one day and I just came up with the name, it was so random. I didn't want to pick anything too ghetto, so I wanted to choose something real corny like SayCheeseTV, it just stuck. We started off by recording artists, going to each 'hood and recording them freestyling. After a while freestyling got played out so I started getting into interviews. Eventually, the interviews started taking off, and I just stayed consistent with them. From there everything started bubbling and one thing led to another. I started off by interviewing small people like the "Yeet" kid and eventually started interviewing the famous artists.
How long did it take you to starting producing an income from blogging?
It had to about a good two and a half years before I started getting money. Once I started traveling, things really started bubbling.
Who do you look up to in the industry?
I like Dame Dash, I get a lot of gems from him. I like Vlad I take a lot from his blueprint. Even artists like Lil Wayne and Gucci Mane who were just so consistent.
 What separates you from others in your field?
My team and I realized that this is an internet era, a lot of people are stuck on quality over quantity, but it's actually starting to become [about] quantity over quality. We realized that people don't read anymore so we kinda had to dumb down everything. We stopped posting long articles, a lot of our following doesn't read, so we spent less time writing and just putting out more news. One thing I've learned about the blogging world is that you can't give your all to people because they don't soak it in.
How do you map out your goals?
I don't see myself as successful yet. I like to look up to people that are way higher than me, that's why I'm so motivated because I feel like I have such a long way to go.
What advice would you give to young entrepreneurs?
Staying consistent every day. I stopped clubbing, I stopped going out, and it got to the point where I started wearing the same clothes. Not because I couldn't buy any new ones, but because I was saving for something bigger. I just had to discipline myself, and learn to say no when people did invite me out. When I had enough money to buy things like new clothes, I just saved. I learned how to stop trying to keep up with other people, which is a big problem with a lot of young entrepreneurs. A lot of people try to keep up with what's going on and get so stuck on the image. At the end of the day, you got to discipline yourself in order to get where you're going. All your bad habits I would advise minimizing them as much as possible.
What do you hope to accomplish with your business? What's next for SayCheeseTV?
I try not to think of "what's next" I'd rather just stay consistent, and go with the flow with what I'm doing now. A lot of people ask me if I plan on opening a record label. I feel like if I think too much of "Oh I want SayCheese to be a record label," I'll miss out on so many other things. I try not to get so stuck on SayCheeseTV being one thing, I just go with the flow and opportunities just come my way. My main goal is to keep changing lives, staying consistent, and to keep having fun with it.