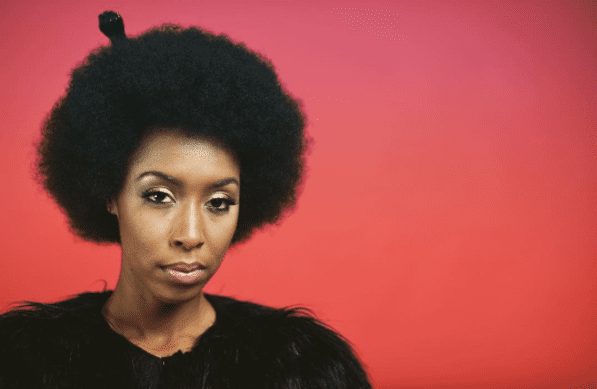 Carolyn Malachi has dedicated her life to using music to inspire. As the great-granddaughter of jazz pianist John Malachi, Carolyn continues to carry on her family's legacy while serving as a leading voice of the music genre for her generation.
In 2013, Malachi's work was honored by her musical peers once she was nominated for a Grammy in the category of best urban/alternative performance. She recently released the critically acclaimed project, Rise: Story 1, and is currently performing live sets across the nation.
Malachi spoke with rolling out to share her journey in music and using her voice to educate and entertain.
Let's talk about your experience with music. When did you know you wanted to make it a career?
I grew up with a lot of music. My great father was a jazz pianist and when I was a kid, I relied heavily on a piano. When I was in college, I started performing around campus. I quit playing basketball in college and focused on music. After I graduated, I moved to Boston and started doing poetry and open mics. Everything after that just happened. I was addicted to making art.
Let's talk about your album that came out around the holidays. What message were you trying to share in this album?
It was definitely the follow-up to Gold which was my last album. I found myself very frustrated. I was working a 9-to-5 job and still doing music and had to deal with people who didn't believe in me or see my vision. I had songs that told people to go after their dreams, but I was still working. I would wake up in the morning, do what I had to do for music, go to work and do it all over again. I had no time to take for myself. I feel like my last album is just a great musical journey for anyone who is in a place they don't want to be anymore. It could be a job you're tired of or even a relationship. That's what birthed this album.
What have you experienced through the journey of walking away from your job and being an artist full time?
Challenging, to say the least. But anything you want in life is worth the struggle. I know that whatever I'm experiencing is going to take me to the next level and that no day is the same. What keeps me going is the fact that I wake up every day and do what I love.
Being that you are an artist and a teacher, how do you express yourself and inspire others? 
These are definitely revolutionary times in our country. We can always start by leading and not following. More than ever, I feel like people are more interested in politics and I'm excited about that. For me and my art, I try to be present and vocal. The Women's March in DC was such an honor to be a part of and perform. As an artist its about staying true to who I am.