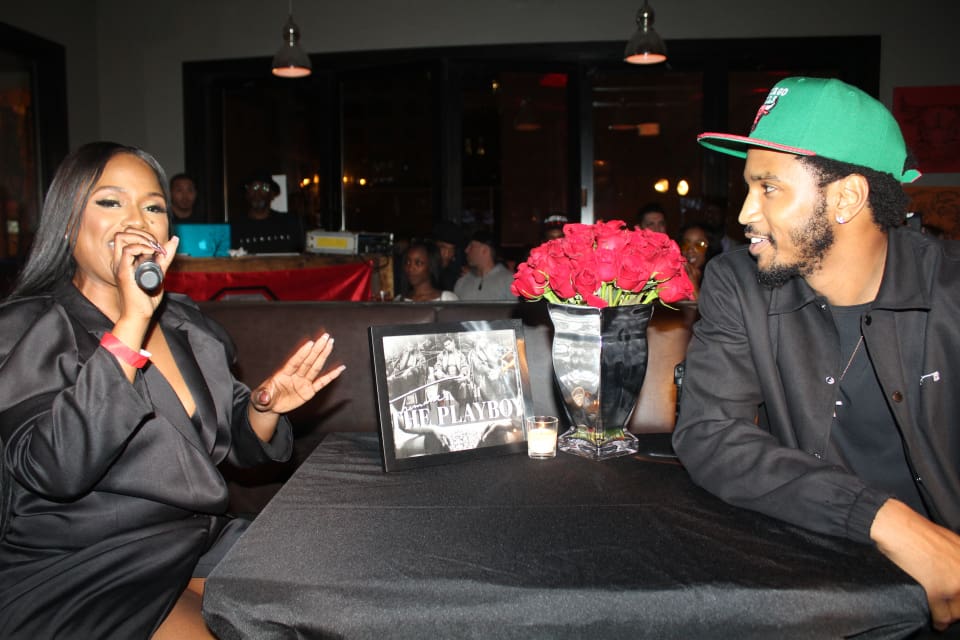 The Trophy Room in the River North area of Chicago had a line that stretched from the door all the way to the gas station down the block. Trey Songz was in town to premiere his latest release, Tremaine.
Chicago's most beautiful women filled the Trophy Room anticipating the arrival of their man Trey. He surely kept them waiting and before you knew it he was in the building showered by the screams of his adoring fans.
The event was hosted by Frankie Robinson of WGCI. When she asked what we could expect to hear. He said, "15 songs. That's R&B to the core. A lot of people are saying it's nostalgic and brings back the feeling from my first albums. I think it feels that way because there is such a lack of R&B on the radio. A lack of soul, a lack of love and love making, so I'm just excited to give people what it is that I've been working on."
Trey sang a few songs off the new project before he dipped out.
Take a look at a few pics and video from the event, after the break.