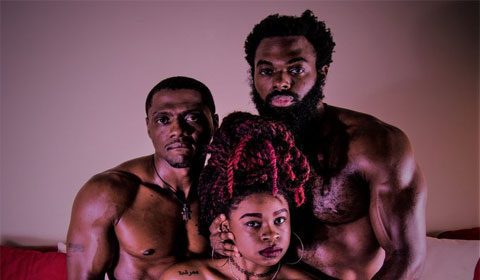 One week before the event is scheduled to take place, ATLOrgy organizers have revealed that the event has sold out.
Social media erupted on March 8 after an announcement circulated on social media regarding a sex party in Atlanta. The party was allegedly created as a birthday celebration for Cidney G. Occurring on March 19, the sex party is being called Total Liberation. The private event was advertised as a "place where you make your sexual fantasies come true."
The event caught backlash on social media from those who pointed to Atlanta's high HIV/AIDS and STD rates. Some viewed the party as a promotion for irresponsible behavior. Cidney G suggested that safe sex will be promoted at the event and condoms would be provided.
"We ordered 300 condoms, we will have lube, and security, " Cidney G said during an interview with rolling out. "This is a 21-year-old and over event. People seem to only care about safe sex when it's an orgy. Be responsible for yourself. We hope you make a great personal choice. No drugs will be allowed and there is a bring your own beer policy. Shout out to my single ladies. We have people coming from Houston, New York, and L.A. Now, the ratio is even between single men and women."
The event will take place at a private location. Single women paid $99.99; couples $175; and single men paid $175.
View the interview in its entirety, after the break.