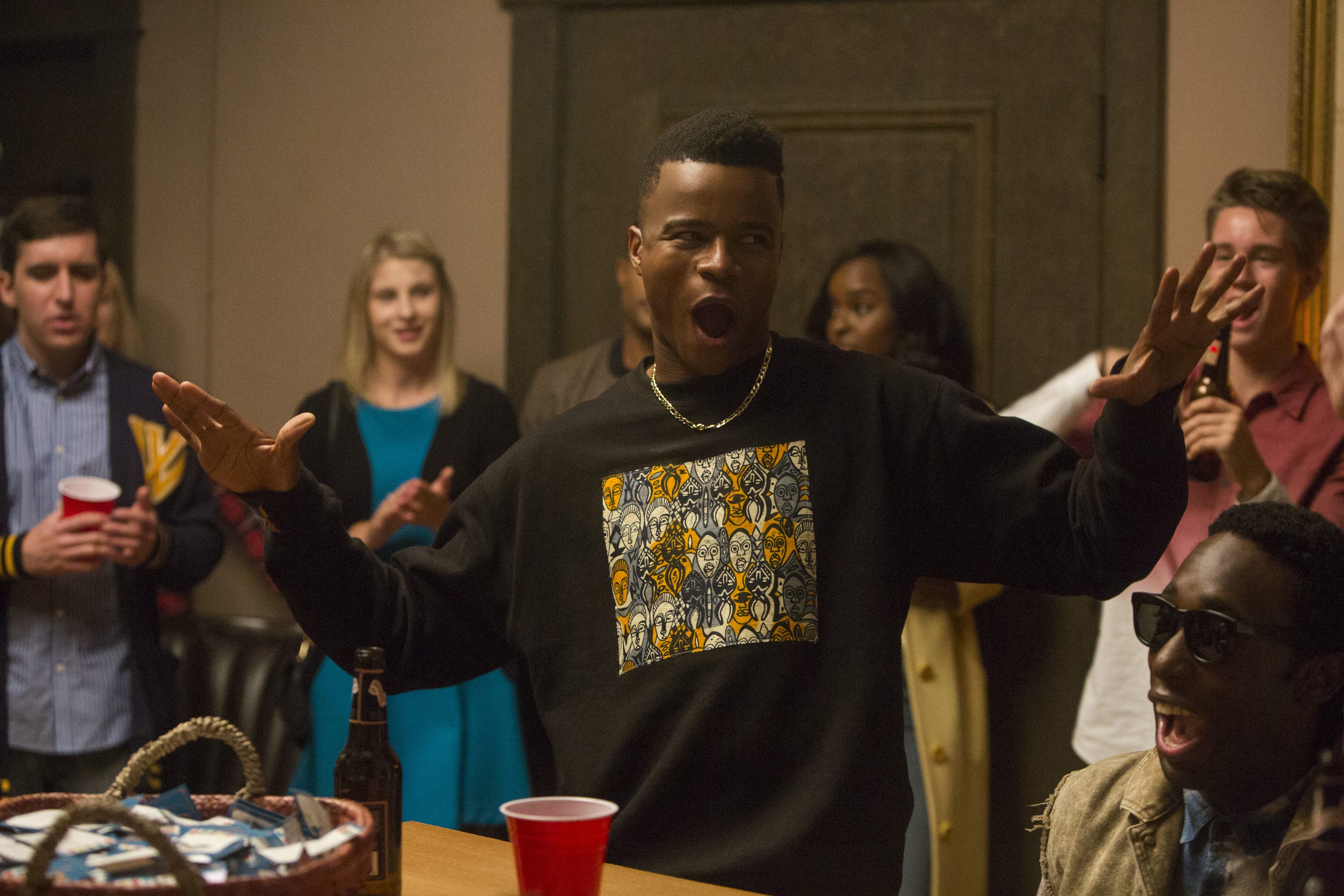 My experience interviewing the cast and creator of 'Dear White People'
I almost had an anxiety attack while preparing for my first on-air interview with the cast and creator of "Dear White People." Luckily, I was soon relieved as I found the stunning Logan Browning, her handsome cast mates Marque Richardson and John Amedori alongside the creative genius Justin Simien cool, no hella cool (since we're talking California). I was also relieved I wasn't going to be on camera, but that's something I still need to work on …
The first thing I noticed was the bond they possessed, I'm assuming from months of filming and spending time together, but more that, they had real chemistry — the kind you can't fake. What I loved most about talking to them was the depth they each expressed. These young stars have thoughts and opinions and they're not afraid to share them, and that was refreshing.
Fortune smiled on me when I was selected to interview this particular group of people. It calmed the nerves of this first-timer to chat with super relatable, gracious, and authentic folks; not exactly what one expects to encounter in this cutthroat business.
Check out the live interview here in case you missed it, and save the date, April 28, when "Dear White People" premieres on Netflix.