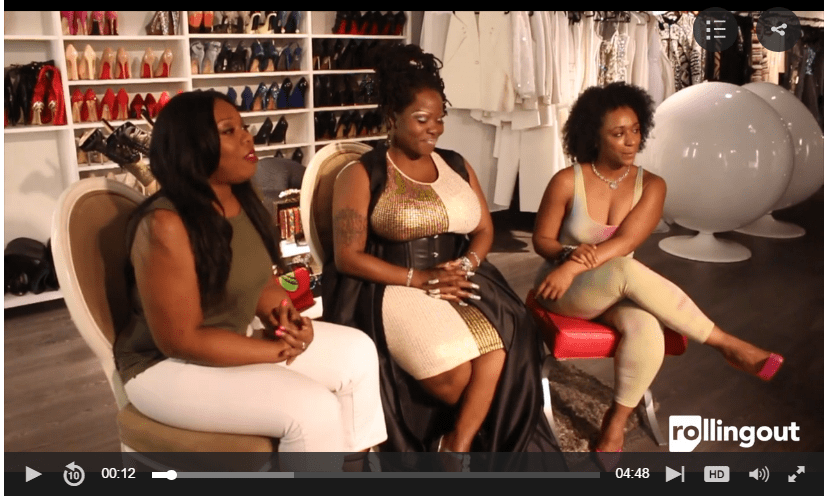 The Punany Poets present 'The School of Seduction' for sexy Atlanta show
Rolling out sat down with Dr. Nyobi and the sexy ShoStoppa from the Punany Poets to chat about all things sex, relationships and yes the big "O" as the ladies prepare for their Atlanta show on April 29. The Punany Poets received critical acclaim after being showcased years ago on HBO's "Real Sex." The live show, which includes poetry, audience interaction and various forms of external stimulation, is still a hot ticket across the country because of their unique ability to combine sexuality and live theater.
Talking with Dr. Nyobi it's clear to understand why couples would have an unforgettable experience after attending a Punany Poets show. Because most of the shows focus on women, ShowStoppa (the Poets' resident seductress) shared they will host two shows on Saturday, one earlier in the day "just for men" and then the "School of Seduction" later that evening that will focus on couples, etc.