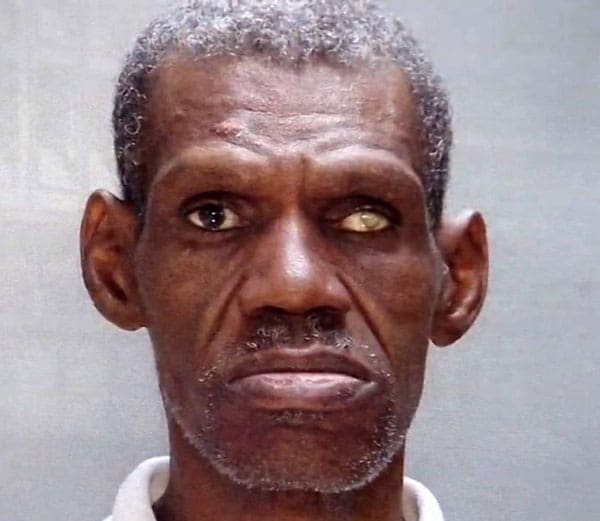 The recent news of the apparent suicide of Aaron Hernandez shows that prison life can be a living hell. Another man chose the easy way out rather than suffer a life behind bars. Convicted killer James Harris, 58, was found hanging in his prison cell last week in Graterford, Pennsylvania, according to prison officials.
Harris, a Philadelphia handyman was convicted of the 2015 rape and murder of Jasmine Wright, 27, a graduate student at Drexel University.
Evidence showed that Harris attacked Wright in her apartment in 2015 while she was on the phone with her mother. Shockingly, her mother heard a portion of her daughter's assault. Wright had just earned her master's degree in public health from the prestigious university.
Despite using bleach to cover her body and areas around the murder scene, police were still able to gather DNA evidence that led to his conviction this past March for his crime. His first-degree murder conviction had a mandatory life sentence without parole. A Philadelphia judge slapped Harris with another 30 to 60 years for rape, burglary and involuntary deviate sexual intercourse.
Despite the evidence of his crime, he maintained his innocence and stated that he was in a consensual sexual relationship with Wright. Assistant District Attorney Gail Fairman said it was a "fictional sexual affair" that only insulted Wright's grieving family. Harris was accused of sexually assaulting, beating and strangling Wright.
Philadelphia Police Capt. James Clark previously called Harris a "monster," who'd been arrested 31 times before. One arrest was for the 1982 murder of his father, James Washington, who was reportedly abusive. According to Clark, Harris had previously worked as a maintenance worker in Wright's building and still had a key to her apartment, authorities say. He gained access to the home approximately 30 minutes before Wright arrived.