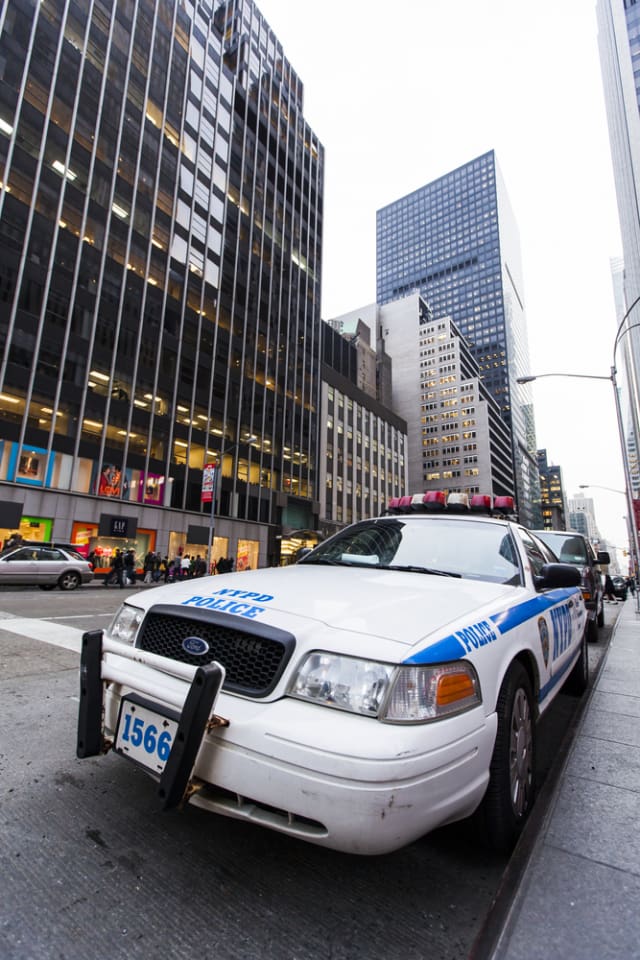 A former police sergeant got a very lenient sentence of under three decades in prison after he pleaded guilty to conspiring with at least half-dozen women to perform sexual acts on infants – sometimes even the women's own children.  
Alberto Randazzo, the disgraced New York City police officer, whom prosecutors called one of the worst child sex abusers ever processed in Brooklyn federal court, also pleaded guilty to receiving child pornography and sexually exploiting young children.  
Randazzo would meet women on sites such as Match.com and AshelyMadison.com and then begin cultivating them for his sick perversions of preying on newborns and children.  
Incredibly, the victims were as young as under a year old up to 8 years old. The revolting sex crimes began about 2010 and andlasted to early 2013, prosecutors said, when Randazzo was a supervisor in the Midtown North Precinct. 
Ironically – and thankfully – it was Randazzo's girlfriend who busted up this sexual predator's perversions. One day in 2013, when checking his phones, she ran across  texts he'd sent to another woman saying he wanted to have sex with her on a child's bed. 
The girlfriend then thumbed through his cell phone photos and discovered child pornography on his phone. The girlfriend immediately took the evidence to Internal Affairs Bureau. She then played along to fool Randazzo into believing she was into his repugnant desires until authorities had enough evidence to bust him in the act. It wasn't hard to do because Randazzo often tried to go to the hotels to watch as the women would "reach into his diapers" and commit other unthinkable acts.  
Among his most repulsive texts, he actually said he wanted to have a child so he and the mother could abuse the baby together. 
Therefore, it was quite a surprise to some in the courtroom that Brooklyn Federal Judge Pamela Chen – who called Randazzo's crimes "heinous and depraved," — only gave him 28 years behind bars when the federal guidelines recommended that Randazzo spend 80 years in prison, the New York Daily News reports. 
Chen believes 80 years is too severe, especially since Randazzo has to spend his 30 years in the same prison where he put many criminals — or serve the balance of his sentence in solitary confinement.  
"These will not be easy years," she said, according to the Daily News. 
"This is a life no one would wish on any child," said Chen. 
Randazzo, 40, apologized to his family, the judge, prosecutors and everyone harmed by what happened but didn't specifically name the child victims
"I will not and cannot justify anything that happened here," he said, according to the paper. 
Three of the women Randazzo convinced to partake in the perverted acts are facing their own justice in Brooklyn federal court. 
Two of the women pleaded guilty while one decided to take her chances in a trial. One woman got a five-year sentence and the other is awaiting sentencing.