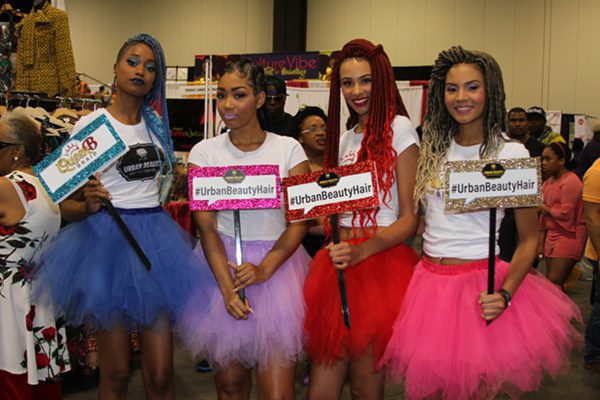 Bragging rights are in order for Taliah Waajid Presents 20th Annual World Natural Hair Healthy Lifestyle Event, "The First, The Largest and The Best," at the Georgia International Convention Center on Saturday and Sunday, April 22 and 23, 2017, which welcomed 30,000. Rolling out once again served as an official media sponsor of this event that welcomed men, women and children from all over the U.S. to celebrate their natural beauty, network, get matchless deals on products and services and tutorials, classes, seminars and workshops and amenities: Men's Den, Fitness Zone and Pamper Zone, as well as a limited edition 20th anniversary bag containing goodies and freebies from this year's vendors. Vendors included Taliah Waajid, Uncle Jimmy, Luster Products, Creme of Nature, Uncle Funky's Daughter, Palmer's, Afrocentric Network, Design Essentials, and so many more. Additionally, live performers included Rahbi and B.o.B.
Taliah Waajid's World Natural Hair show is touted as "a much-needed arena for professionals and consumers to come together to learn and exchange information about natural hair care, health and beauty products, and techniques."
Check out our coverage in the photo gallery.