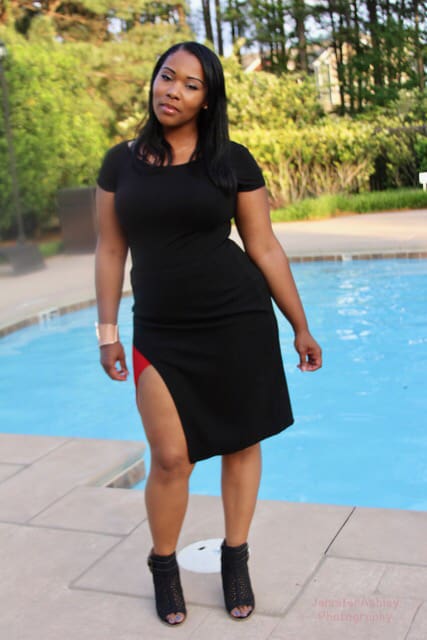 What gives you the courage to speak on issues of motherhood?
Helping moms understand that it's OK to not be perfect and I want them to understand they are not alone.
What are the signs of postpartum?
There are a lot of signs of postpartum depression; sadness, feeling overly overwhelmed, feeling trapped, baby blues lasting more than two weeks, sudden and or uncontrollable crying, not bonding with the new baby.
How is postpartum depression treated?
Depending on the severity, postpartum can be treated with prescribed medication, meditation, therapy and by having a strong support system.
What words of encouragement would you share with a woman experiencing postpartum depression?
I would first give her a hug and ask her how she is doing — something no ever asks a new mom for some reason. I would listen and let her vent without judgment. Then I would tell her it's OK, she is not crazy. I understand and it doesn't mean you're a bad mom. I would explain the hormonal and chemical imbalance in the brain and her body and assure her it is treatable and eventually it will go away.
Are there support groups for women who are experiencing the same health challenge?
There are several support groups for women who suffer from PPD however they are not publicized like they should be.
What can the husbands/partners do to support their spouses/wives/partner during this experience?
A woman with PPD needs a supportive husband by her side. PPD can be extremely overwhelming for the spouse especially if their spouse never experienced depression. But the most important thing the spouse can do is research the condition and completely understand it. Also, being empathetic to their spouse, taking them to the doctor and developing a tap out method when they see their spouse getting overwhelmed,
If someone wants more of your encouragement, how can they reach you?
Email: [email protected]
Facebook: Meca Cole
Instagram: @millennium_mom
Now that you have gotten through postpartum depression, what's next for you?
PPD was the most challenging condition I have ever faced. I experienced PPD with each of my four children and only recently overcame it six months ago. Which is why my next step and goal is to create a movement for mothers and especially millennium mothers by encouraging them, showing them how to build a strong support system and showing them how to finally love themselves again. It's crucial for mothers to be in a positive state of mind, after all, we are the heart of our families.