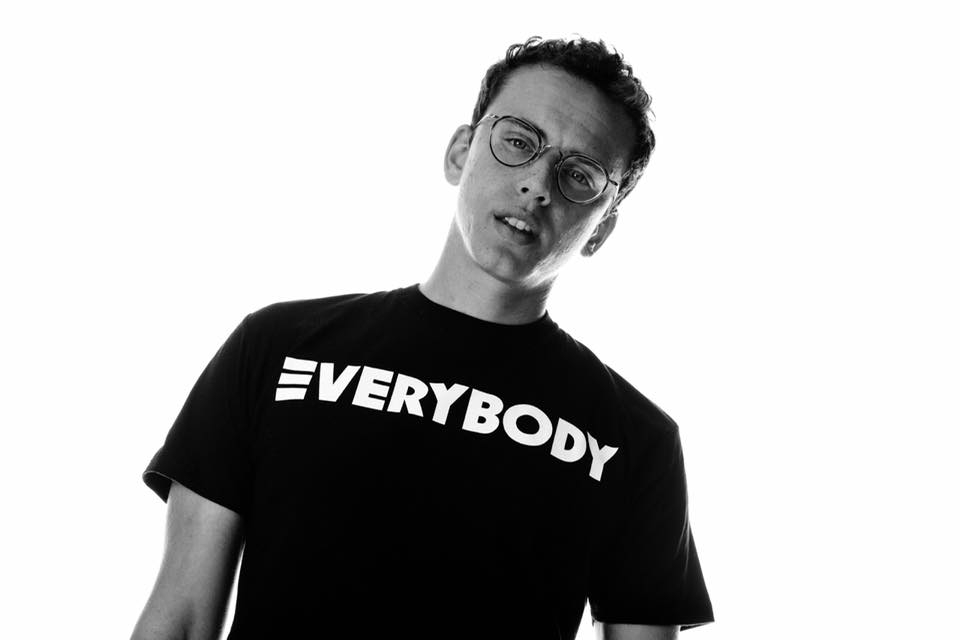 Twenty-seven-year-old rapper Logic has been in the game for quite some time now. Having released his first mixtape, Young, Broke, and Infamous, in 2009, he has been on a true artistic hot streak for the past 8 years, putting out project after critically-acclaimed project every year since. His music is well-contrived and well-constructed, his flow undeniable, but the kicker for Logic's music is the vivid recreation of his life's even more vivid stories. Cocaine- and alcohol-addicted parents, a high school dropout at 16, ubiquitous poverty and drug abuse in his small Maryland hometown — the stories that Logic recounts to his listeners are grim.
Most interesting of all though, the stories recounted in his albums and mixtapes tell of a very tense racial dynamic in his household between his racist White mother, absentee Black father, Black-appearing siblings, and Logic's own Caucasian phenotype, despite his biracial genotype. Logic himself admits that his mother's racist antics toward her own half-Black children was messy and confusing growing up, and very evidently, it has left him with some burning questions about race and racism in modern times and for society at large. With every release, Logic has gone as far as to acknowledge these burning questions, but never answer them, or let alone even ask them. But with countless other artists who have tackled in their own way the issue of race in America today, the release of Everybody represents a differentiation for Logic, an unambiguous indication that it is now his time to top the charts and relay a unique story that only he can.
Everybody has an introduction very similar to that of an excellent release from earlier this year — just as Big Sean's I Decided starts off with the untimely death of an assuming man and his ascension to a heaven-like place, Everybody features the same story, though much more potent, and with the surprisingly adept narration of Neil deGrasse Tyson as God. The entire concept of the album is that it functions as a sincere intercession for victims of today's societal ills. With songs like "Killing Spree," "Anziety," and "1800-273-8255" (the phone number for the National Suicide Prevention Hotline), the album also adventurously veers outside of racial issues and steps into the realms of religion, poverty, gun violence, materialism, politics, mental health — even the intersectionality of Christianity and white cultural dominance. As such, the 70-minute masterpiece of an album comes with no half-baked ideas nor ill-contrived concepts; it represents Logic's best work to date.
Comprehensively, Everybody is a great listen, complete with a couple irrefutable gems that represent the formation of an album that could truly speak to everybody. "Confess" is one such song, featuring an energetic, electro-gospel beat with an expertly delivered spoken word interlude by true Atlanta rapper Killer Mike. "America" is the driving, politically fired-up juggernaut of the album; Logic follows in J.Cole's footsteps and criticizes Kanye's recent "selling out" in the form of his "blurred political views," and the song is made whole through mentions of Flint's ongoing water crisis, and of course, obligatory shots at Donald Trump's presidency. "Black SpiderMan" is the charismatic, albeit sententious, rallying cry of Everybody. "I'm just as White as that Mona Lisa/ I'm just as Black as my cousin Keisha/ I'm biracial so 'Bye, Felicia!'/ Praise Black Jesus, now call the preacher;" the lyrics are fun, light, and promote a message of togetherness, and as the album's penultimate song, effectively unites the niche messages of all the songs into one unifying anthem.
One gem, however, stands above the rest. "Take It Back" is the record's peak and serves as Logic's personal manifesto, as well as the sole reason Everybody will be the rapper's magnum opus. Through a four and a half minute spoken word piece, Logic gives the listener his story from birth until now. It is hard-hitting, revealing, and pulls no punches; any listener who is skeptical as to the authenticity of Logic's terrifyingly real rags-to-riches story should listen to the song immediately. The crux of the song lies in one stanza: "everybody wanna tell me what I am, what I am not/ you ain't Black, you a motherf—ing White boy/ shut your mouth, do it right boy, aight boy?/ Why you always thinking 'bout being Black?/ Skin too white, n—a f— that."  "Take It Back" is Logic's silencing response to anybody who has ever had this message for him; they do not get to decide which race he identifies most with based on his appearance. It is an interestingly unique position that few others occupy, and the song is Logic's gleefully assertive affirmation of this fact.
Logic does not take lightly the task of bringing people together and showing everyone that ultimately, we are all the same — never mind how hackneyed or antiquated that message might seem. Recently, it seems that the ultimate expression of humanity has become to go on a self-seeking journey into one's own personal experiences, and once having found a sufficiently enlightening explanation as to why these experiences happen, staying in that one proverbial nirvana forever, proclaiming the individual greatness, or sorrow, of a life that is filled with such human experiences. But, whether the particular experience is an African American heritage, a dedication to Christianity or a struggle with anxiety, Logic reminds us that that the knowledge gained from these personal realizations holds more value as a shared pot of knowledge as opposed to individually kept insights. Everybody reminds us that our respective journeys of personal self-discovery are only the means to an end, and the end — according to Logic — is peace, love and positivity.