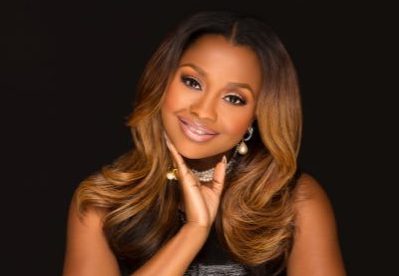 Phaedra Parks' time on "The Real Housewives of Atlanta" came to an explosive and shocking end this month when the veteran reality star was fired from the show after it was revealed that she spread rumors and lies about Kandi Burruss and her husband, Todd Tucker, wanting to drug and rape Porsha Williams. Since then, Parks has been vilified in the press and on social media and according to reports her former castmates, understandably, want nothing to do with her and are no longer speaking to her either.
According to reports, none of the "RHOA" ladies have spoken to Parks in weeks, not even her former BFF, Williams.
"Porsha has not spoken to Phaedra since the reunion taping," an insider alleged.
That claim isn't farfetched considering that Williams explained after the reunion aired that she didn't want to speak with Parks right now.
"[Parks] was like my best friend. Someone I talked to on the phone every single day," Williams said. "And for me to feel like she had betrayed me like that, and the fact that I was sitting right there and watched her continue to lie on me about it, that's the part I can't get past and I don't know if I ever will. Right now, I just can't talk to her."
Since falling from grace on TV, sources say that the celebrity attorney "has been spending a lot of time with her boys and family, taking trips to the beach and planning her future without RHOA."
Well, in related news, Burruss recently opened up about her thoughts on Parks and Williams and if they will ever be able to patch things up.
"At the end of the day, all the girls throw shade at each other, but to know that people actually plot, behind the scenes, to plant information on people that's completely made up, that's a real problem. It wasn't even for the sake of television; it was for the sake of tearing me down," Burrus said. "The fact that she never once let on that she had anything to do with it, clearly, she just wants to tear down my reputation, kill my fan base, hurt my business. It was really just terrible. And then she's supposed to be friends with Porsha? Then she set her up to be the fall guy? That's a lot of plotting going on. People don't want to deal with that."
Burruss continued, "I'm still not feeling [Porsha] either. At the end of the day, she knew it was a lie. She cannot sit there and say she believed it. I'm happy she finally told the truth, I'll give her that," she said. "But did you tell the truth because you were tired of people tearing you down, saying you were a liar, or did you do it for the right reasons?"
"As far as Porsha is concerned, she and I will probably end up having to have a conversation about this. I'll still probably never be close with her again. But Phaedra? We can never talk again," she said.
Well, considering all that's happened we're not surprised that Parks is getting the cold shoulder. Nor are we surprised that Burruss feels the way she does about Parks and Williams. What do you think of what's going on with Parks now that she's been exiled from her former castmates? Let us know in the comments.