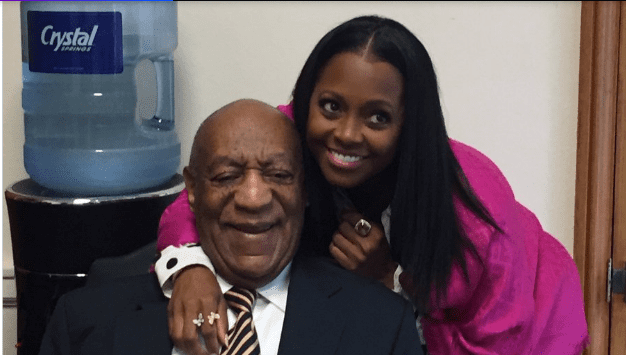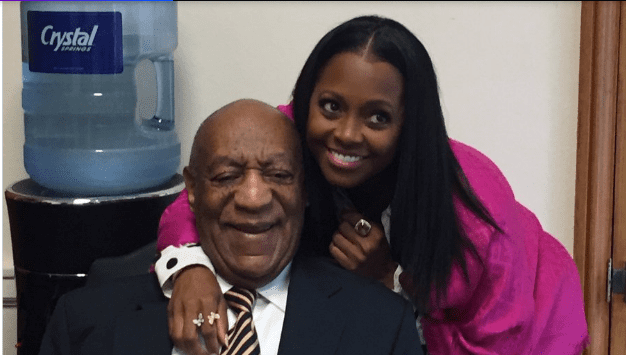 Keshia Knight Pulliam defiantly defends Bill Cosby at rape trial
Keshia Knight Pulliam was defiant in her stance to defend and support Bill Cosby on the opening day of his trial.
Pulliam, who famously played Rudy Huxtable on "The Cosby Show," was seen arriving with Cosby at the Montgomery County Courthouse in Norristown, Pennsylvania on June 5.
Speaking to "ABC News" on Monday, Pulliam explained that she did not hesitate to appear by Cosby's side.
"It was really important for me to show my support to Mr. Cosby," she explained. "At the end of the day, it's the jury's job to discern the truth."
Pulliam isn't the only alum from "The Cosby Show" who has publicly defended Cosby as sexual assault allegations came to light. Other cast members — Phylicia Rashad and Malcolm Jamal Warner — have also spoken out on Cosby's behalf.
Pullliam, 38, also said, "It's easy to be supportive when things are great, when things are good. Everyone goes through adversity. Everyone's human. It's not my job to decide guilt or innocence."
Cosby, 79, has entered a plea of not guilty that he drugged and molested Andrea Constand in 2004 — even though transcripts from a previously private session record Cosby stating that he deliberately gave Constand a powerful sedative with the sole purpose of taking sexual advantage of her.
The whole scandal was rekindled in 2014 when comedian Hannibal Buress reportedly accused Cosby of being a rapist during one of his comedy shows in Philadelphia. Buress did not know it at the time, but the joke would make him an immediate household name — and it simultaneously changed the lives of nearly 50 women who say Cosby sexually assaulted them.
"Pull your pants up Black people, I was on TV in the '80s," Buress joked, mocking Cosby. "Yeah, but you rape women, Bill Cosby. So turn the crazy down a couple notches."
A clip of the joke went viral days later, paving the way for a media firestorm in which countless alleged victims of "The Cosby Show" patriarch accused him of sexual assault. Though many of the incidents took place decades ago, Cosby was charged with aggravated indecent assault for an alleged 2004 incident involving Constand.
Thank you to Cliff and Claire's 4 year old daughter (Rudy) and the Brilliant Spelman Alumnus#TheCosbyShow#KeshiaKnightPulliam pic.twitter.com/5Ax9OiCjPV

— Bill Cosby (@BillCosby) June 5, 2017