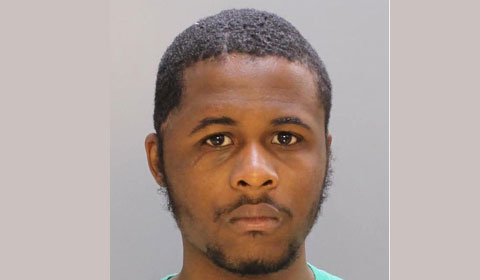 Philadelphia police identify man who raped and killled his girlfriend's son
Law enforcement authorities in Philadelphia identified this week the man responsible for the rape and killing of his girlfriend's 1-year-old son. Police
Police were called to a residence in Southwest Philadelphia on June 7, 2017, after a report of an unresponsive child. When police and EMS crews arrived at the scene, they were met by Saleem Salaam, 24, who told him that the boy was upstairs. First responders found the child lying in the middle of the floor with no pulse.
The child was transported to Children's Hospital of Philadelphia and was later pronounced dead. The attending physician noted to police that there were multiple bruises on the child and signs of sexual assault. According to Capt. James Clark, "The young man had been tortured, brutally beaten, and sexually assaulted. Honestly, there's absolutely, positively no justification or reason [Salaam] could have given for putting his hands on a 1-year-old child."
According to police, Salaam was not the child's biological father but was dating his mother. Clark stated that Salaam was well known to police in the area and has a criminal record. At the age of 15, Salaam was initially charged as an adult with attempted murder, aggravated assault, robbery, and related offenses The case was transferred to the juvenile division of Family Court sometime in 2008,
Salaam is currently being held without bail on charges that include murder, aggravated assault, rape, involuntary deviate sexual intercourse and other offenses in the death of the 1-year-old boy.