Whiff My Hair
Brothers with those awesome beards can now smell amazing at the same time with the Beard Scentz from Beard Guyz. Your beard will feel clean and smell great with just a few spritzes. So go ahead and make scentz of proper beard care with Beard Guyz Beard Scentz ($6.99).
Here are the benefits:
· Eliminates the scent of undesirable odors
· Helps free the beard of germs and bacteria
· Keeps beard and skin hydrated
· Safe for sensitive skin
· Doesn't leave any residue
· Compact size for portability
Beard Guyz is available at BeardGuyz.com, Amazon.com, CVS, Duane Reade, Stop & Shop, Walgreens and Target.com.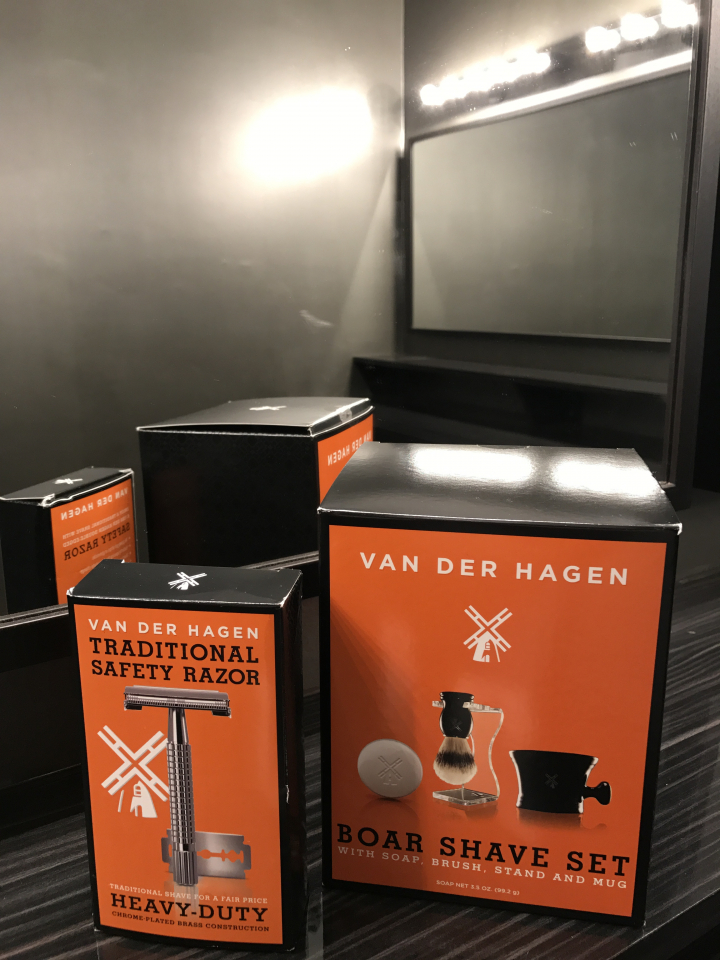 Tools of the Shave
Completing the perfect shave requires more than just a top of a line razor and some shaving gel. You need a shaving kit and Van der Hagen has everything you need to achieve a clean and comfortable shave. For any beginner on a budget or an experienced shaver, these shave sets provide all the tools you need to be the master of your own shave.
Luxury Boar Shave Set ($29.99)
• 100 percent natural boar bristle brush*
• Hypoallergenic shave soap (3.5 oz / 99.2 g)
• Apothecary mug
• Acrylic combination brush & razor stand
Van Der Hagen's Traditional Safety Razor ($19.99)
· Uses a single double edge blade for a closer shave
· Reduces skin irritation and razor burn
· Knurled handle for better grip
· Butterfly head makes for quick bald changes
· Solid brass construction
· Closed comb provides gentle shave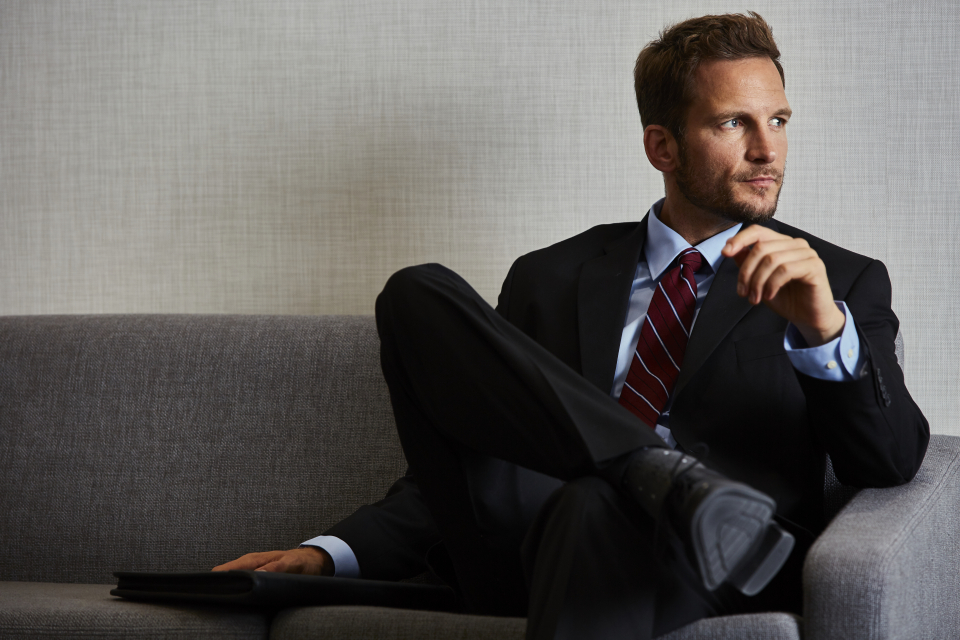 Blaze a New Path
Get your grown man on in this Travel Blazer by Haggar. And pair it with the Haggar pant lines are great for summer — no matter the temperature:
-Mosquito Repeller
-Hides your legs when you don't have a summer tan yet
-Hides your legs when you are self-conscious
-Lightweight fabrics don't cling even when it's hot
-Wrinkle-free is easy to pack
-Easy transition from work to date night
-No Ironing keeps you away from another hot object
-UPF sun protection
-Dressier look
-Moisture-wicking material soaks up any perspiration
Haggar pants include moisture-wicking fabrics that draw perspiration and heat away from the body, keeping you cooler on the job or on the golf course. A perfect example is the Cool 18 Pro pants, which translate easily from the office to the golf course and then date night. The Premium No Iron Khaki pant is perfect for a day or travel and easy to throw in the suitcase for quick summer trips. Lastly, the E-CLO Stria is a great modern look — and a cool summer conversation piece: the fabric in this pant is made from recycled water bottles. Visit Haggar.com for pricing.