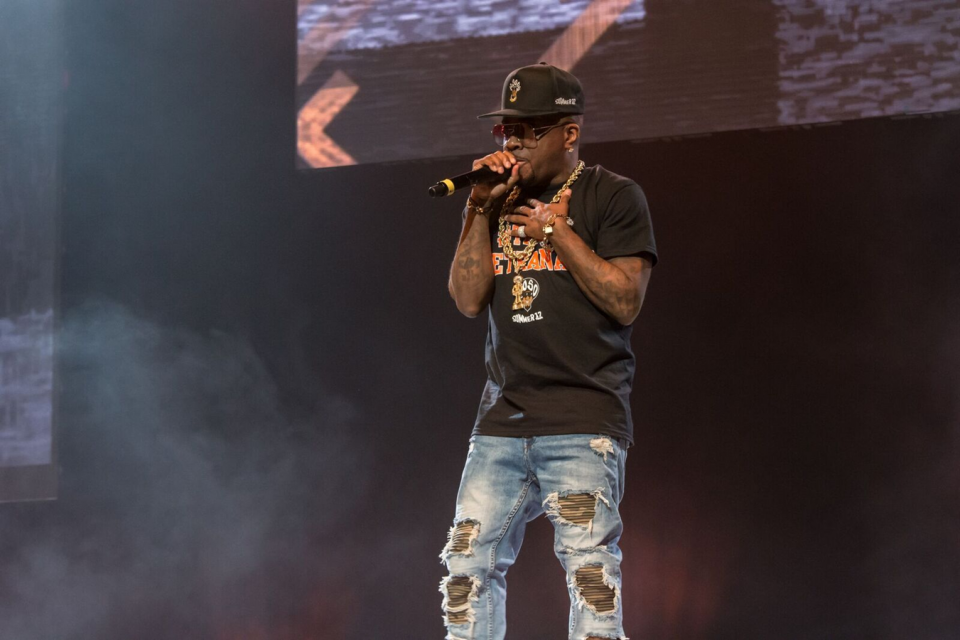 The SoSoSummer 17 Tour featuring some of the dopest artists from The Rap Game TV series has been tearing up the nation, one major city at a time. Jermaine Dupri has taken his up and coming artists all around the country and have been nearly selling out in every city. Miss Mulatto, Nova, Mani, The Prince of NY, Lil Key, Deetranada, Nia Kay, Supa Peach and the rest of the gang are tearing up the stage and showing their audience what they're made of. If you're in one of the lucky cities, you may even get a bonus performance as JD himself opens the show along with Bow Wow and Da Brat. We hear it's a super dope show.
Rolling out got the chance to nab an exclusive interview from JD to discuss the overall tour, what fans can expect from the tour and who his favorite artist on the tour is. Read below to find out what he had to say.
What can fans expect from the SoSoSummer 17 Tour?
I don't know what people think when they watch The Rap Game on TV, but I think that whatever people think about the show on TV, they basically get a chance to see it live. And the energy that the kids feel online from other kids that are watching, the artist's get to feel that live too. The kids on the show get a chance to feel exactly who their fans are. So, it's just really a connection of the fan base because this tour is dedicated to the true fans that watch The Rap Game.
You've been on top of this rap game for years. Back in the day you were responsible for the success of Kris Kross, Bow Wow, Da Brat, and so many others you've helped along the way. How do you continue to inspire this new generation of kids to bring out their best as well?
I know that they all want people to respect them as real artists and real rappers so I just have to keep pushing them and let them know that it's theirs to take if they want it. And I'm putting them in positions where they can actually take it if they really wanted it. It's really them. They really want to be artists.
What do you tell them about hard work? What's the best advice you give them about hard work?
Just pay attention. Most of the information that's needed for young artists like this is right here. It's out in the streets. If they watch other artists, and the signs that's going on, they'll see it. Even like with performing, I think each one of these artists watch the other artists perform and they're supposed to get better by that.
We see that they're all consummate professionals. And they're very mannerable and approachable too. What do you tell them about greeting their millions of fans?
I haven't really spoken to them about that. I told them before that this was going to be a little crazy. But as we get deeper, I just wanted to see how they tackled it and then go from there.
Ok. Last question. Spill the beans. Who's your favorite artist on this tour right now?
It depends. It varies every night. I come out with the Prince (of NY). I think his show is poppin. I come out with Deetranada. I think her show is crazy. It just depends. I think that me Brat & Bow Wow's intro is a crazy part of the show. It just depends on what the audience is and where we are city wise.
To find out what city the tour is hitting next, click here