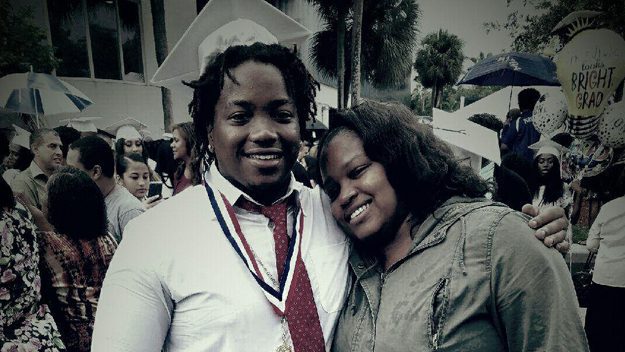 Brian Brown's future appeared to be promising. The 19-year-old recently graduated from North Miami Beach High and was preparing to move to California where he would play football at Merced College in California.
To earn extra money while preparing for his big move, Brown decided to sell his PlayStation and video games, according to ABC 10. Brown placed an ad on Craigslist and received a note from someone who seemed to be interested in buying the video game console and the games. On June 14, Brown went to meet with the potential customer. However, he was attacked and shot three times in the back while attempting to run away. His girlfriend was able to drive him to Jackson North Medical Center and he was transferred to Aventura Hospital. He eventually died from his wounds.
The senseless murder has shocked the city of Miami. Brown was a noted student-athlete who received a fill scholarship to play sports. He was scheduled to leave for California on July 1.
Brown is the second teen to die this month after meeting someone for a Craigslist transaction. On Jun 6, Corey Harris-Thomas agreed to meet a young man who expressed interest in buying a pair of Air Jordans after responding to a Craig's List ad, according to Fox 2. They agreed to meet outside Detroit Loyola High School. At some point, Harris-Thomas and the suspects were inside a car to make the exchange of money for the sneakers. However, a fight broke out and shots were fired. Harris-Thomas was shot in the head and the chest and died.
In order to reduce the chances of a crime taking place when making a Craigslist transaction, the buyers and sellers should agree to meet near a police precinct.
Miami-Dade police are searching Brown's killer.