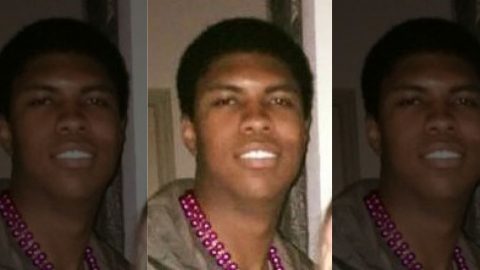 Bakari Henderson: Video of student killed by White mob (graphic)
Bakari Henderson: was not in the segregated American South of yesteryear but rather in an idyllic Greek paradise when he was beaten to death by a White mob. But like many lynching victims from decades past, he made the fatal error of allegedly getting too friendly with a White woman. The woman was a waitress and was simply taking a selfie with Henderson when a fight broke out as a group of drunken Serbians took offense.
Greek authorities have arrested eight people so far in the attack and have charged them with voluntary manslaughter in Henderson's death. According to a Greek coroner, Henderson died from severe injuries to the head that left him unable to even defend himself.
Graphic footage of Henderson's death by the mob has been recently uploaded to YouTube. Although Henderson was with friends it seems that they were unable to aid in any way.
The video can be seen on the next page. Warning it is brutal, graphic and disturbing.