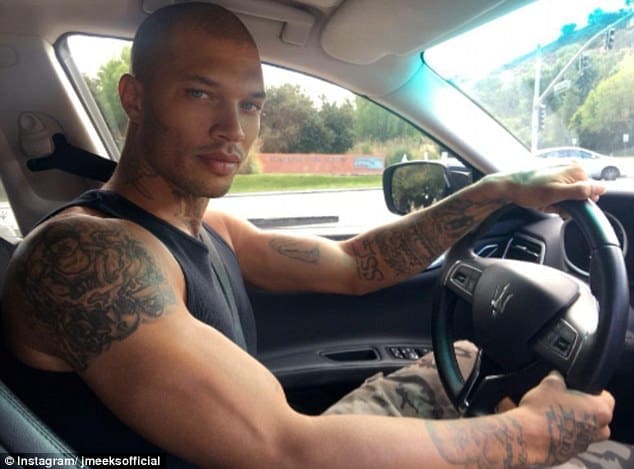 Jeremy Meeks gained notoriety when he was arrested in June 2014 as part of a crackdown on gangs by the Stockton, California, Police Department and his mug shot was posted on their Facebook page, earning him the title "hot felon." A member of the Northern Crips, he was charged with five illegal weapons offenses and two counts relating to gang membership.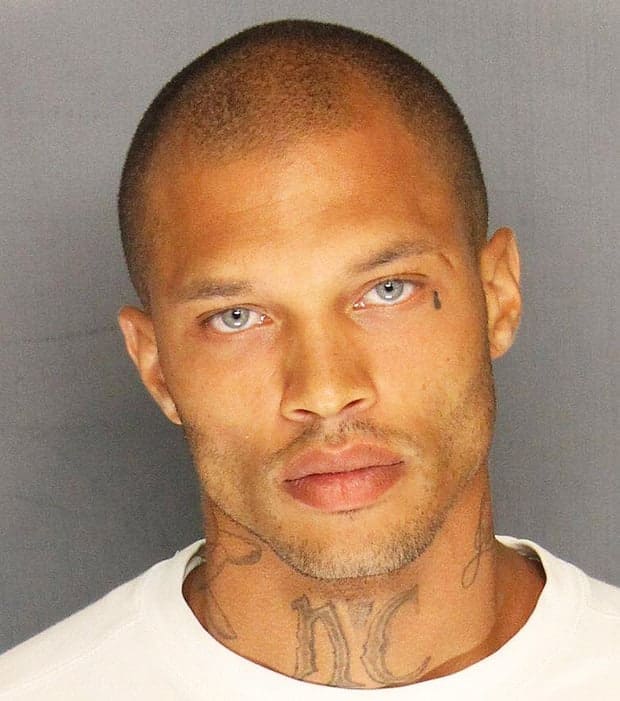 He garnered so much praise that he signed with talent agency White Cross Management last year and according to his manager, Jim Jordan, he has received offers from all over the world. Released from prison in March 2016, Meeks, 32, who is happily married with an adorable family, is now living the good life.
He recently celebrated eight years of marriage. He owns a beautiful mansion with a water fountain in the front yard and a drives a $125,000 Maserati. He posted on social media in part via Instagram, where he has 650,000 followers:
"Celebrating our 8 year anniversary today and 50 more to go. Through thick and thin! #blessed #loved#aniversary #marriage"
"Good to be home"
"Merry Christmas! #christmas2016 #meeksfamily #blessed#godisgood"
He was captured in a photo with Anwar Hadid, 16, brother of Gigi and Bella Hadid, who has taken over runways and magazine covers next to the Jenner girls, Kylie and Kendall. Meeks sported a classic wife-beater tank top.
Meeks' wife Melissa is a nurse. They have a blended family, according to reports, she had two children prior to their marriage and they have a 7-year-old son via their union.