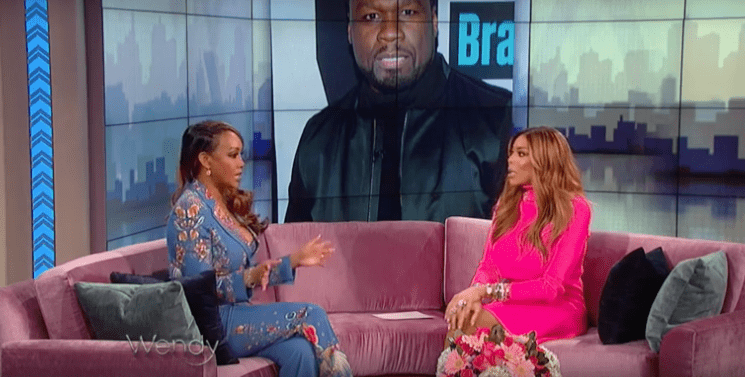 Vivica A. Fox stops by "The Wendy Williams Show" to talk about the new Lifetime series "Vivica's Black Magic," her current relationship status and last night's run in with 50 Cent. Fox explained she and 50 Cent were both unknowingly at the Knick's game last night. Given their history, Fox went up to speak to him in private where she wished him a Happy New Year and spoke about their past history. The actress got emotional when speaking about the love she will always have for 50 Cent and didn't hold back on her feelings both past and present expressing that there is still love there.
ON FINDING LOVE
"We're going to keep hope alive, but in the meantime I'm still going to work live and have fun … I've never needed to be completed by a relationship."
ON HER RUN IN AT LAST NIGHT'S KNICKS GAME WITH 50 CENT
"I ran into him last night at the Knick's Game" Wendy acknowledged it was a coincidence they were both at the game. "I walked over to him and I said Happy New Year … I introduced myself and said hello to everyone. It was in private, so there were no fans, no camera, nothing…someone has to be the bigger person."
ON HER FEELINGS FOR 50 CENT
"I will always have love for him. As much as we've been through, I will always have love for him. He was literally my true love…" the teary eyed actress told Wendy, "I told him last night, I'll always always love you, we're not meant to be together but I will always have love for you."
On the next page, she tells us what happened when she ran into 50 Cent at Madison Square Garden during the New York Knicks game. It's a tearjerker.