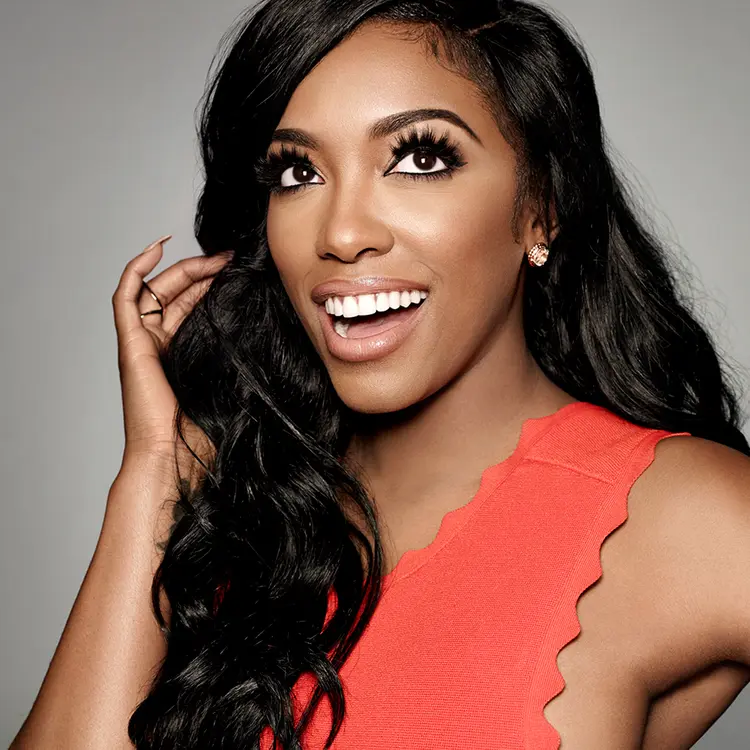 Porsha Williams made her first appearance on "Celebrity Apprentice" this week and gave us the biggest scare as it looked like she was going to be the first to get terminated. However, when the "Hosea Feed the Hungry" contestant's back was pushed against the wall, by having to decide who she thought should go to the board room, the tears dried up and Porsha Williams bossed up.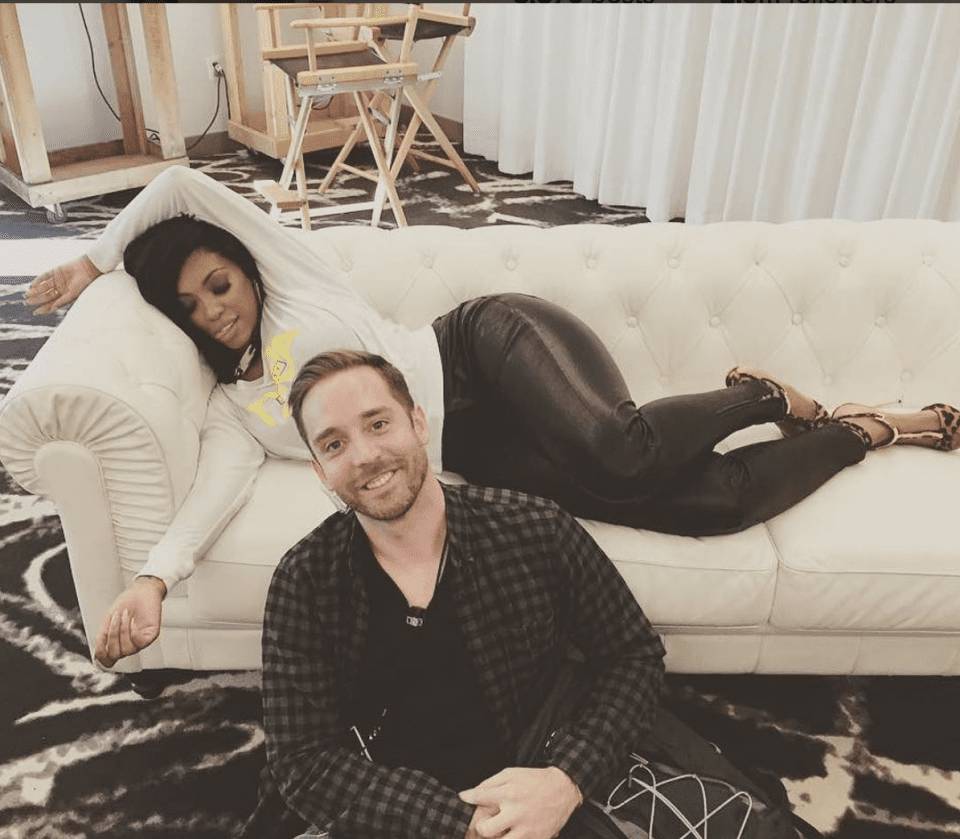 Now let's scroll back in case you didn't tune into the show. The women's team consisted of some accomplished powerhouse celebrity women like Brook Burke, Lisa Leslie, Laila Ali, Carrie Keagan and even Snooki aka Nicole Polizzi as part of the group. The women did not hesitate to all agree that Porsha should be the project manager when given the task of showcasing Tyra Banks' new beauty products through tutorials.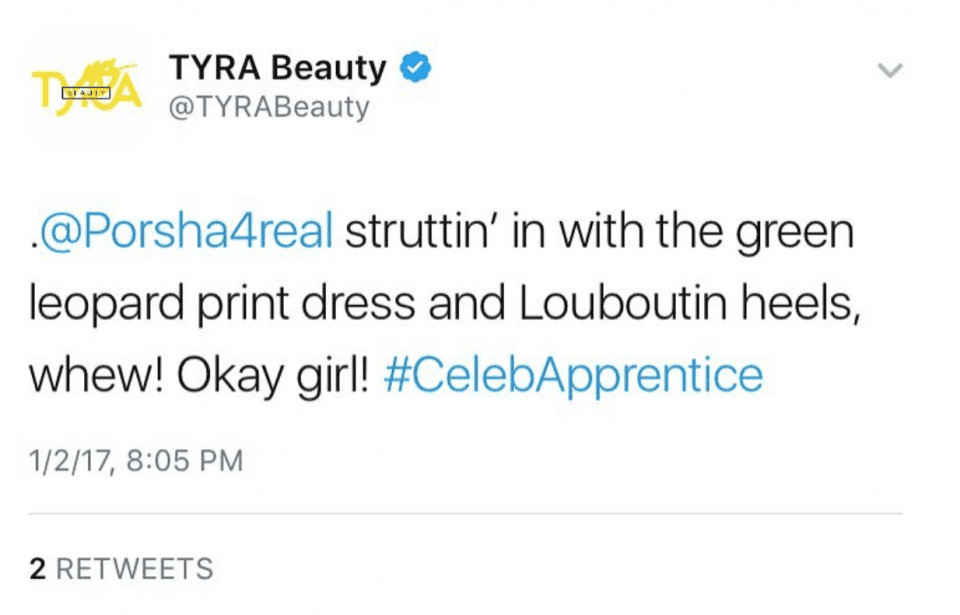 Porsha, after being gassed up by the team, agreed that this was something she could handle. What seemed like a no-brainer turned out to be an epic fail for the team as Tyra Banks felt no one on the team used their fame to sell the product and no one was thinking outside the box in their tutorials.
The men elected "I'll Tumble for You" contestant Boy George as their project manager. The board decided that Ricky Williams should do the tutorial and show how the make up was so easy to apply, even someone like him could learn to do it. Williams definitely took the emotional buy-in thought process to new levels, which will move the consumer to purchase the product.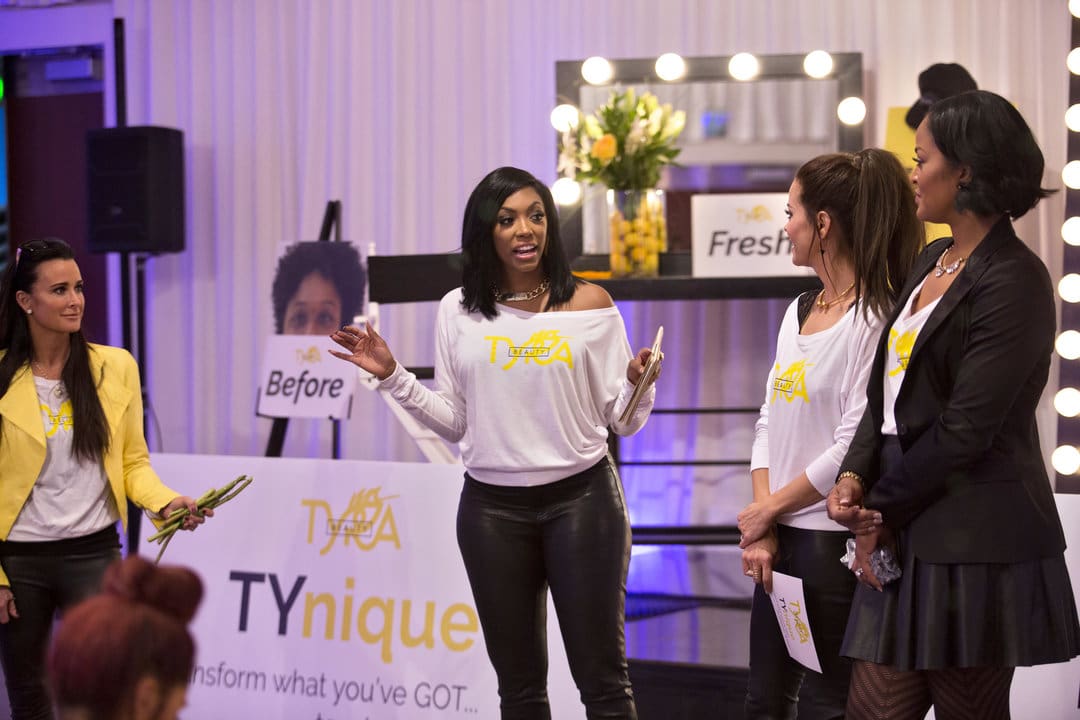 The women lost and when Porsha Williams was asked to decide who was to go to the boardroom to get terminated, she broke down crying and explaining how scared she was. But she kept that make up in tact amidst the tears. Well, those tears dried up when Porsha's right hand woman and assistant Carrie Keagan decided the obvious: "Porsha's the project manager, so if we lost then she's responsible." As soon as those words spewed from Carrie's mouth, Porsha had to immediately backpeddle and let Snooky know why she was the weakest link. She then shifted the blame back to Carrie Keagan so smoothly it changed everyone's impression of Porsha Williams and her leadership skills.
Arnold's opinion of the efforts Carrie Keagan gave totally changed immediately. He almost seemed irritated at the fact that Carrie and none of the other ladies did anything outside of what they were asked to do. At this point, Porsha Williams was off the hook.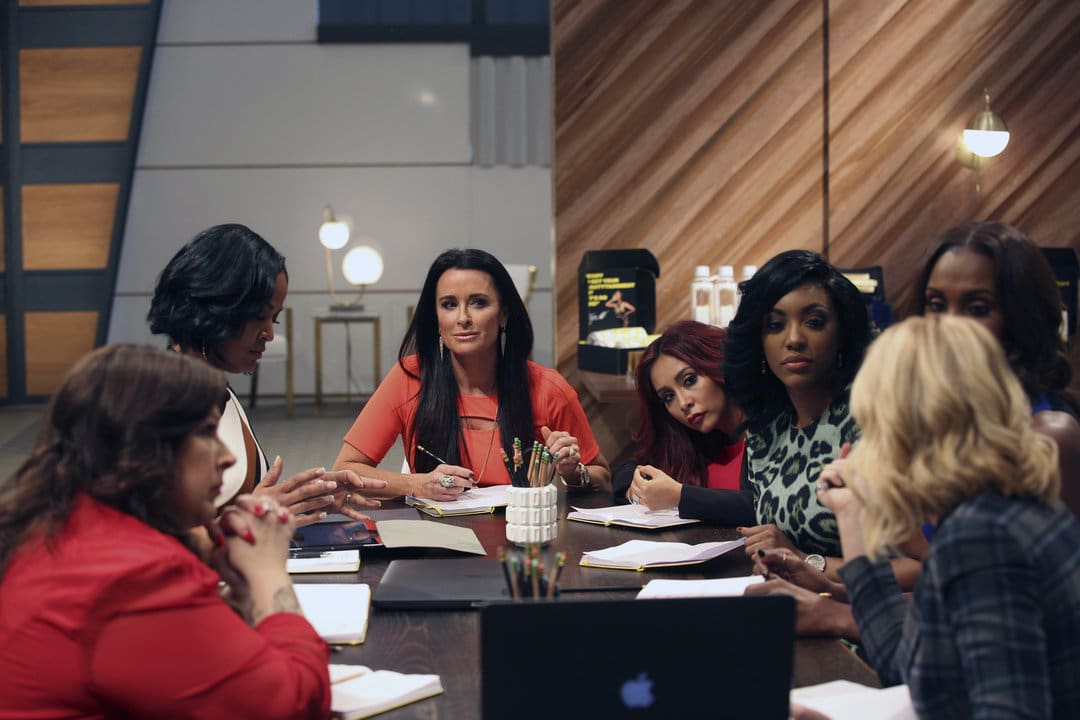 Congrats to Porsha, who really had Arnold Schwarzenegger impressed. Porsha gets to stay another week and Carrie Keagan get's terminated.
I bet this will change Wendy Williams' mind about Porsha being "less than smart," as Wendy has stated on several occasions. The first episode of "Celebrity Apprentice" was fun and exciting. I didn't miss the president-elect's presence like I assumed I would. Tyra Banks definitely took a few pages out of Ivanka Trump's boardroom procedures and definitely is off to a great start. What did you think about the episode? Will you be tuning in?