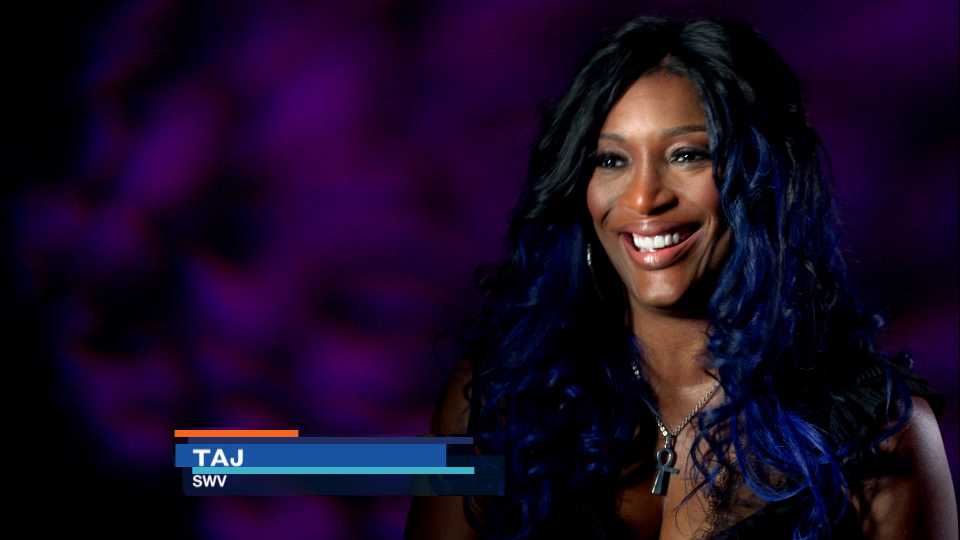 TV One's "Unsung" is back with season 10 and ready to reveal the untold stories from music industry heavy hitters like Fat Joe, Jon B, Case, Dave Hollister, James Brown and legendary R&B trio Sisters with Voices better known as SWV. Group members Cheryl "CoKo" Gamble, Tamara "Taj" Johnson, and Leann "Lelee" Lyons are reuniting to share the highs and lows of the sisterhood that brought them to stardom. Guest appearances will be made by close friends Kelly Rowland, Bell Biv Devoe and Eddie George. Group member Taj spoke to rolling out about the upcoming episode, what the future holds for SWV and letting go of past hardships.
Make sure to tune in and watch "Unsung" featuring SWV on Jan. 4, 2017, at 8 p.m. EST.
How did the group begin?
We all grew up together in New York. CoKo lived in Brooklyn where we had mutual friends. CoKo and Lelee actually have the same godparents. Through that relationship, we all came together. Lelee decided she wanted to put a group together so she contacted CoKo and before you know it, I got the call to join and that's how it all began.
Who came up with the name Sisters With Voices?
We initially had a name. Our name was TLC, but TLC took the name from us so we had to come up with another name. Our first manager helped us with SWV. She thought of that name. We didn't like it at first but it eventually it stuck. Twenty-five years later it's still sticking.
You were dealing with abuse in your personal life prior to joining SWV. How did you feel once you officially got signed?
Signing to the group for me personally was a way out. At the time I was living with an abusive boyfriend. I was actually about to go into the military because I had no way out. I didn't have any family to turn to. I just needed a way out. I knew I wasn't going to stay in that mess and be a punching bag. There was just no other option for me. Being in that group during that time was a way to get away from him. I had left school to do the group and just when I didn't think anything would happen, it did.
How did you handle conflicts in an all-girl group?
Anytime you're in a female group there [are] always issues. I actually wrote a book about how to resolve the issues called How to Avoid the Beat Down and Live in a Drama-Free World. Women are just naturally catty. You really don't resolve issues when it comes to women; you have to glide over them.
How does it make you feel when songs like "Weak" and "Right Here" are popular among a new generation?
That's a blessing! We go to different countries and people look at us crazy because they can't understand a word that we say, but as soon as the chorus to "Weak" comes on they get excited. It really is a blessing. That song has kept us working for 25 years.
Were you surprised at the chart-topping success of those records?
I don't think anybody thought anything would take off. We, of course, wanted it to but never imagined that it would. When it does you never imagine that it would go to the height it does and for how long.
How is the chemistry for the group on stage after being separated for years?
When we do those songs on stage, especially for an audience that's eager to hear them, it's a blast. If they start jumping when they hear the music and they get excited it makes you want to just keep going and gets us excited. I found myself screaming trying to pump up the crowd. I have to tell myself to save some of my energy because I only have but so much. It's still a lot of fun. That connection with the audience and group is still there. We still go to the mall and have people telling us when they were two they listened to our record.
What advice do you have for artists who have to press reset after the fame?
There is really not one thing you can tell an artist, especially in this day and age because they think they know everything. I think that's with any generation because when we were younger you probably couldn't tell us anything either. It's too hard to explain to these younger artists the pitfalls of this business because no one thinks they will fall short. The only thing I think any artist of any time should pay attention to is the business within the group. Keep everything personal that should be personal. Keep it in the group. If you can avoid drama, then do it. Focus on your craft and your business. Keep doing what you want to do in love so that it doesn't mess up. It's so hard now with all this social media. People want 10 times more attention and followers. You have to be smarter in the industry now.
What is the best piece of advice you were given early on in your career that you neglected to listen to?
Be on top of your business because in this business we really weren't. It hurt us in the long run. We're still cleaning up mistakes that we made in the beginning. That was the biggest piece of advice we were given. We missed the ball on that one.
How does it feel to have your story and your music featured in an episode of "Unsung"?
I'm a huge fan of "Unsung." I have seen every episode up to the first 100. Last new year, they played all the episodes back-toback and I set there at home anbinge-watcheded on all of them. I was never apprehensive about doing the show. I'm really excited.