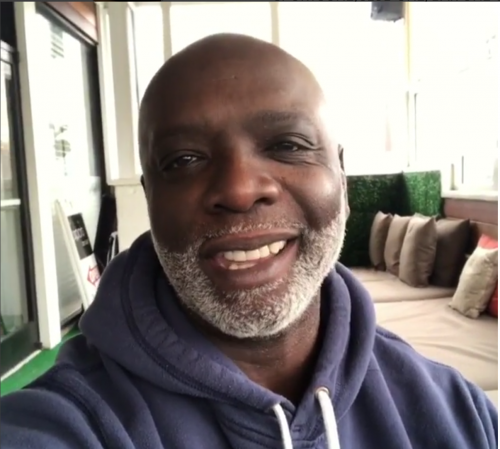 You know if any cast member of "The Real Housewives of Atlanta" is going to speak up about what everyone is thinking, it's going to be Peter Thomas. Instagram Live is really proving to give the people what they want in real time. Is it me or does it just seem more impressionable when the people/especially the celebrities and state their peace, phone video camera to the rest of the world? Well, Thomas received over 40,000 views and hundreds of comments when he wrote the following on Instagram Live:
"Yall know it's early in the morning and I have the Ciroc bottle in my hand but d** what the F* is going on in Atlanta on the Housewives show? OMG! Cynthia T** everywhere (laughs) get your independence baby… Kandi and Todd, I'm moving to Atlanta to move into the MF*** sex dungeon. Yall are F** everybody. I'm a single man.  Let me get some A**"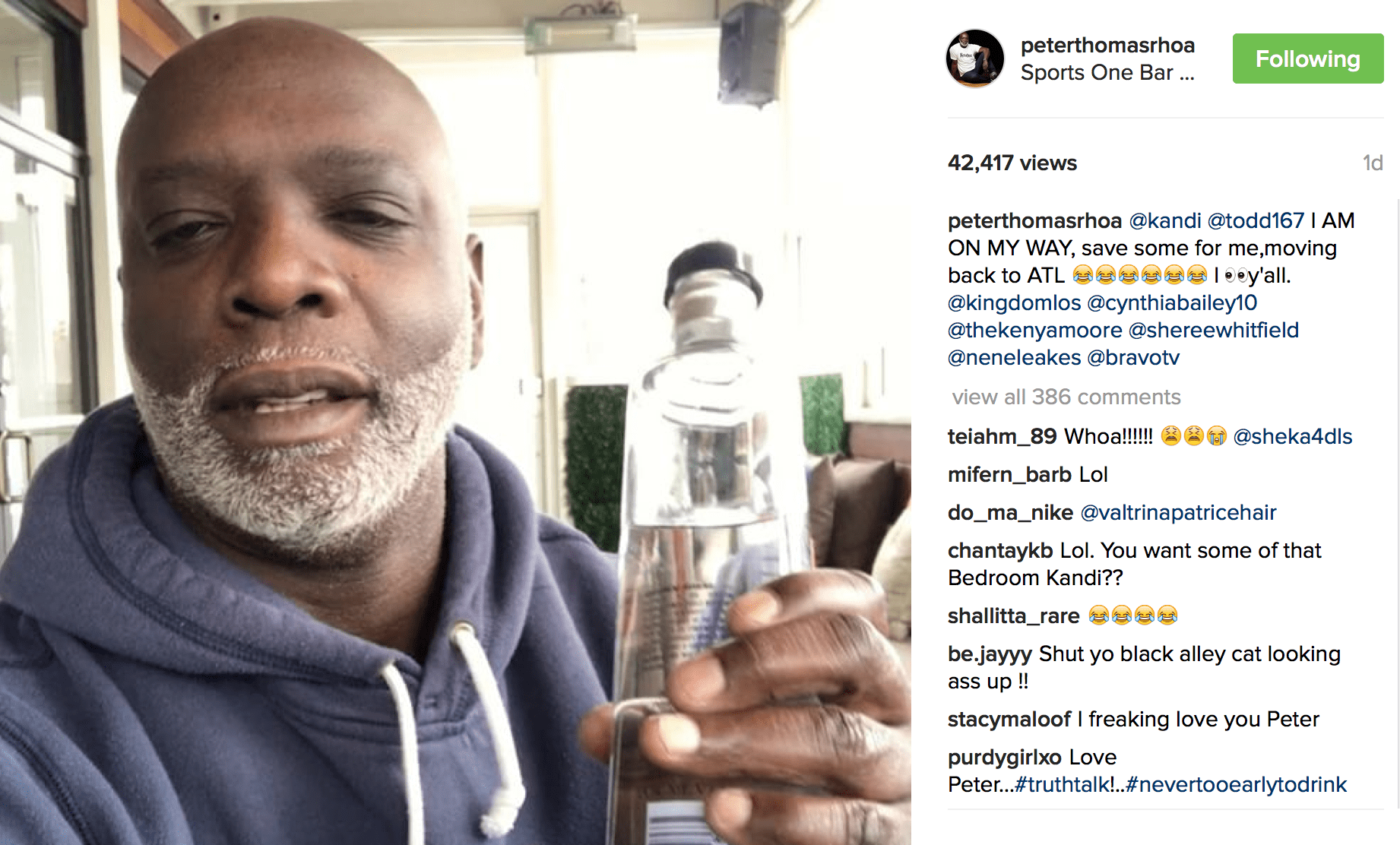 On last Sunday's episode of the show, Porsha had a chitchat with Kandi to address the jabs that Kandi and Phaedra Parks were taking at each other and let her know she wasn't feeling the dark place their past relationship has come to now. Porsha expressed that Kandi relating info to Phaedra regarding her personal business in front of others involves too many people. Immediately, Kandi snapped back and asked whether Phaedra is getting the same tongue-lashing when she throws her under the bus. Then Kandi said Phaedra is no angel and that Porsha of all people should know since she also knows Phaedra's personal business.
Porsha was clueless (on camera) and denied having any knowledge of Phaedra ever being unfaithful in her relationship with Apollo. Kandi was in disbelief that Porsha honestly fixed her lips to make that statement. At that very moment, things got real. It's one thing to have reality television only depict bits and pieces of your reality. But it takes things to another level when friends become enemies and start telling personal secrets they know about each other. Especially when the secrets are incriminating to a person's character and reputation.
Kandi Burruss and Shamea Morton used Instagram to deny the rumors and lay that to rest. Kandi is happily married to Todd and Shamea is engaged to be married in July. Phaedra Parks wanted to let these ladies know that she is not one to be mocked! She is obviously not here for the shenanigans. When you are best friends with someone and the friendship is severed for whatever reason, do you think for any reason you should divulge secrets or does the forfeit of everything come with the demise? Phaedra was giving these ladies a small warning to not come for her.
What are your thoughts on the "Real Housewives of Atlanta's" messiest episode to date? Should Peter put that Ciroc bottle down and keep his thoughts to himself?