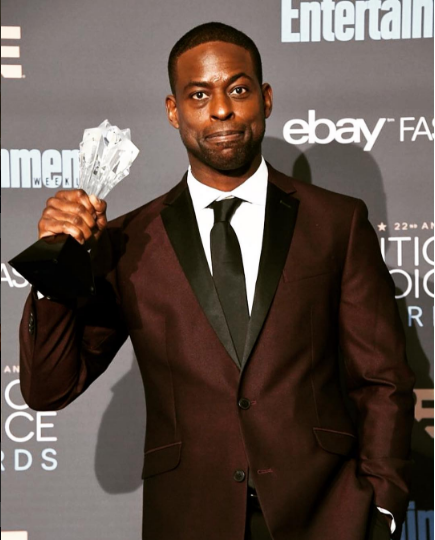 Black Panther extends its star-studded cast by enlisting "This Is Us" and "The People v. O.J. Simpson" breakout star Sterling K. Brown.
On Thursday, Jan. 5, Marvel Studios announced they had signed the actor for a role in the highly anticipated superhero movie — N'Jobu, a figure from the so-called hero's past. Brown responded to the announcement on Twitter.
Beyond thrilled to be joining this immensely talented group of actors & storytellers! Thank you for a seat at the table! ??#blackpanther https://t.co/IEbRyhkXOE

— Sterling K Brown (@sterlingkb1) January 5, 2017
In case you're playing catch-up, the film's cast is rounding out quite nicely. Brown will be starring alongside some real heavy hitters, including the flick's leading man, Chadwick Boseman as the Wakandan leader and protector T'Challa/Black Panther, as well as Michael B. Jordan, Academy Award winners Forest Whitaker and Lupita Nyong'o, as well as Angela Bassett, and Danai Gurira. Meanwhile, Ryan Coogler, best known for his work on Fruitvale Station and Creed is directing the film.
Of course, we anticipate Brown will fit right in. On top of winning an Emmy in 2016 for his performance as Christopher Darden in "The People v. O.J. Simpson," Brown, 40, is up for a Golden Globe this weekend for the same role. Is it just us or are you geeking out too?
Though Black Panther won't hit theaters until Feb. 16, 2018, hit the flip for everything you need to know about the upcoming franchise film.