Toya Wright finding joy amid pain
Powerhouse entrepreneur Toya Wright wears many hats. Boasting over 5.5M followers on social media, those familiar with Wright know she's serious about turning her Black Girl Magic into coins. They also know where she's from and how that impacts this mother who manages several businesses and travels the country working to empower women of color. Indeed, Wright's hometown provides the triumphant beat of the pulse pumping blood through her veins.
"New Orleans has a rich culture for art and cuisine. The food is cooked with love. Like, when I think about the food, it really touches your soul like coming from someone's grandmother. Nobody can cook like a grandma," she explains in her sweet Bayou accent at our interview before closing her eyes and deeply inhaling through her nose like she's smelling her favorite dishes of jambalaya or gumbo simmering on a stove.
It's no secret that people travel from all over the world visit New Orleans to be immersed in a culture unlike any other.
"The architecture: for instance, the floor-to-ceiling windows are things you don't see in other places. It gives me the feeling of a mini New York City," she said highlighting that people of many cultures and ethnicities converge on the city for tours, conferences and vacations. "Some people think the above ground cemeteries are creepy," she randomly added. I agreed.
When she spoke of other attractions that keep tourists clamoring to the city such as the internationally renowned Mardi Gras Festival and uber popular Crawfish Festival, I was reminded of one of the first times I met her. We were at a pool party many years ago. She arrived bearing several takeout boxes stuffed to the brim with crawfish for everyone. Being raised in the South, Wright is true to her Southern hospitality roots. The people of New Orleans know what it's like to have the chips stacked against them, so they embrace every opportunity to have fun, celebrate and bask in the uniqueness of what makes New Orleans a great city.
While Wright left her beloved hometown before Hurricane Katrina, she lost a great deal because she was going through a divorce from rapper Lil Wayne and still had a home there with a lot of belongings in it. She returned to see if she could salvage her daughter Reginae's childhood pictures. They could not be saved. She also lost her wedding dress and photos.
"It was very hurtful to see priceless memories floating in the water," she said. "They were completely destroyed."
As much pain as losing those mementos cost Wright, she was still able to find a bright spot in the tragedy. Her family was blessed. Though they were forced to scatter around the country in the wake of the storm, all of their lives were spared. Wright's father told her stories of how he and other relatives had to swim through the murky, disease-infested water to get to safety. Her voice cracked when she spoke of a relative who is still negatively affected today because of having to see and navigate past the bodies of the poor souls who lost their lives in the storm.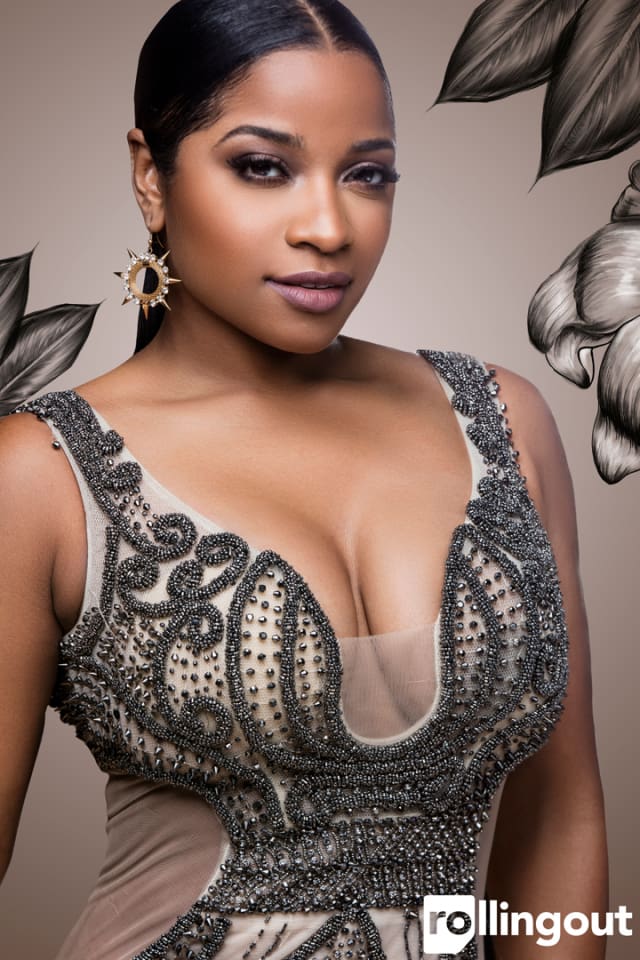 Moving away from the city that raised her was a challenge, but one Wright needed to undertake. She was surrounded by a mixed group of family and friends, some who wanted to see her succeed, while others did not think she would amount to anything. Repeatedly, she was told, "The apple doesn't fall far from the tree," referencing her mother's battle with drugs. The addiction was so severe, Wright was taken from her mother when she was18 months old and raised by an uncle and aunt along with their four children.
Becoming a teen mother herself was never something she saw in her future. Wright was determined not to let her daughter see her be complacent in life. She did not want to depend on her ex-husband's money; Wright wanted to provide for herself, her child and her brother on her own one day.
"I wanted to have my own house, my own car, and my own money. I didn't know how I was going to do it, but I had to," she said, adding that she left New Orleans to break the cycle of addiction and teen pregnancy.
"The thing I liked about the move to Atlanta was that it put me around business-minded women," Wright commented. Her upbringing had some hardworking 9-to-5ers around her, but not many with an entrepreneurial spirit. Being around like-minded peers in similar situations lit a fire in her to do more with her life. This is a side of herself that Wright believes would have been buried under blasé passiveness had she remained in New Orleans.
The move to Atlanta was hard, but she knew she would adapt to her surroundings. When she relocated, the only people she knew were the two she arrived with: her daughter and younger brother, Rudy, who she helped raise. She admitted, "It was such a weird feeling to go from a place where you are surrounded by family and see them all the time to a city where you know no one." Reflecting, she laughed as she discussed how she met people through Reginae and Rudy's play dates with school mates and leisurely drives around Atlanta's highways.
While her NOLA family thought she would soon return, much to their surprise, she has called Atlanta home ever since. Making such a drastic relocation forced Wright to grow up. The city she was familiar with cradled her. There she had family to depend on; her ex-husband, NOLA native Lil Wayne, made sure she and their daughter Reginae were well taken care of; her aunts also always looked out for her. Somehow, she knew she was being kept in a box; she wasn't blossoming into a woman. Transitioning to Georgia, she felt … well, grown. It made her grow up and taught her not to depend on anyone.
Looking back at New Orleans now as a mature woman, Wright passionately spoke about the evolution of its school systems and job climate.
"New Orleans has some of the top universities in the country, but the school system is at the bottom of the totem pole," she said and her sentiments are not unfounded. Last August, Baton Rouge paper The Advocate argued that Louisiana has the worst schools in the country. "Because the schooling is so poor, citizens don't receive the education they need to go further to college or get good jobs. That is another facet that needs to improve, better jobs. With better job opportunities, the criminal element wouldn't be so bad," she continued.
Wright feels people turn to lives of crime, hustling and jacking because they can't find legitimate ways to provide for their families. She wants to see more recreational outlets for the youth. Growing up, she was exposed to events and teen summits to keep busy and out of trouble that the city now lacks.
She discusses this criminal element somewhat in her recent book, In My Own Words, My Reality, which came deep from her heart. She wanted to clear up misconceptions fans had after her divorce from producer Memphitz and filming two reality shows that left her looking weak. Additionally, it was like penning a love letter to her brothers, Rudy and Josh, who were tragically murdered last summer.
Our free-flowing conversation came to a halt when I asked if she could forgive the still at large perpetrators for ending her brothers' lives so early. Her voice filled with pain, she simply replied, "Not now." She aimed to put her story in her own words and the public has received it as a tremendous success.
Her whole countenance immediately lit up when she gushed about a favorite childhood memory. Only seeing her biological siblings on holidays or at family gatherings was hard. One year, the aunt who raised her threw a big Christmas party at her house and all of Toya's siblings were there. "I was just so excited to be around them and just see them. My aunt dressed all the kids in plaid tops and black bottoms. My mom was there looking good; my aunt hooked her hair up. We took family pictures and played all night! Being around my siblings meant everything to me," she recalled.
One of the things New Orleans is touted for is its contribution to the musical stage. Her top three New Orleans artists of all time are the Hot Boyz, who started at the bottom as local artists and helped put the city on the map; Louis Armstrong, her surprising throwback; and Big Freedia, who showed love when he introduced New Orleans' bounce music to the world.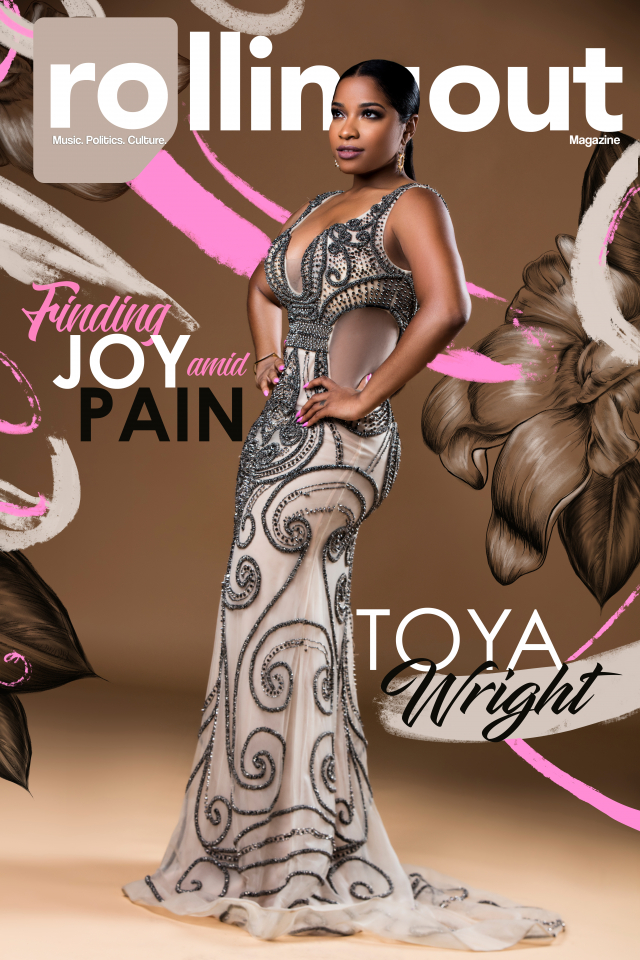 Read part II to this story, a discussion of murder statistics in New Orleans: "To live and die in New Orleans: Murder stats show plight of Black men"