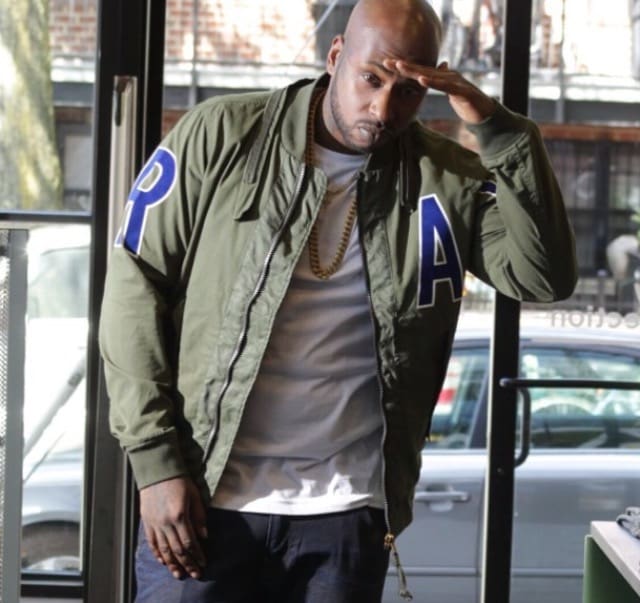 Success is available for those who work hard for it, but nothing comes easy in the City That Never Sleeps. People from all over the globe call New York City home and that diversity gives the city its unique flavor.
Ceaser Emanuel of the hit reality TV series "Black Ink Crew" on VH1 is no stranger to the street life. Originally from Lefrak City, Queens, he bounced from borough to borough attempting to find a comfortable place in society. He ran into a lot of trouble growing up and was expelled from multiple high schools around New York City before graduating from the Bronx Outreach Center. He always had an artistic side — but that wasn't a trait widely accepted among the hustlers in the streets. With a baby girl on the way, Emanuel knew he wanted to make a change, he just was unsure of the direction he should take.
Emanuel attended Katherine Gibbs College in New York where he earned an associate degree in visual communication. He briefly found success working with King magazine and a few smaller graphic arts firms in the area. He stayed connected with his neighborhood and created artwork for people to get tattooed on their body, before expanding his knowledge of the craft and executing tattoos himself.
After his brother Joaquin died at a tattoo shop in Brooklyn, Ceaser decided to open up a shop in his brother's memory and named it Joaquin's Ink. As his talents attracted a significant following, he moved from Brooklyn to a shop in Harlem where he began to expand even further.
A series of unfortunate events led to the shop in Harlem closing before Emanuel reopened what is now the world-renowned Black Ink New York. The shop caused such a buzz in the city that VH1 offered him a show that is now entering its sixth season. Although the show is extremely entertaining, "Black Ink Crew" also gave viewers worldwide the ability to see how successful the urban tattoo community has become.
Now working on an exclusive "Black Ink Crew" calendar, digital innovations and applications, and expanding the Black Ink brand into a third state, he has much to be thankful for.
Emanuel's success has not always come easy, but he has always strived to find ways to make every opportunity work for not only himself but the people around him. Rolling out got a chance to catch up with Emanuel regarding his achievements and future endeavors.
What separates you from others in your field? What is unique to the experience that you create?
The fact that I'm a real businessman and not just an artist is what I believe separates me from others in my field. I have seen a lot of artists come and go, but I feel like I'm on a great path crossing urban into commercial. We've brought value to an industry that thought we weren't valuable at all.
For those considering entering this arena, what skill sets do you recommend mastering? What traits are most conducive to success?
I would say to anyone who wants to be a tattoo artist that the first five years are going to be the hardest but keep striving to become better and sooner or later it'll pay off.
Please define your personal brand.
I'd say "Black Ink Crew" was revolutionary for the urban community. Personally, though, a lot of people don't know that I'm actually a dope artist. I haven't been able to portray a lot of that on the show, but hopefully, in season six you'll get to see a lot more of my creative side.
Are there any adjustments you've made in your day-to-day life since becoming a reality TV star?
My whole life was adjusted after becoming a reality star. Now I have to live in a different light, being from Harlem we already live a flashy lifestyle, but it's enhanced [by] being on TV. All in all, it's a blessing.
Name two of your top role models; one from your industry and one from outside of it.
Within my industry, I would say, Mya Bailey, because he was the first tattoo artist I looked up to. He set the tone for the next generation. He documented the history of the Black tattoo artist. He opened my eyes to different things.
Outside of the industry, I would say 50 Cent because he doesn't take s— from anybody and that's how you have to be in the entertainment industry. He is self-made and self-taught.
What's on your playlist?
6lack, he got some dope R&B music.
How do you stay connected with fans? 
Social media: Instagram @ceaserblackinkcrew
I'm always in the shop, though.