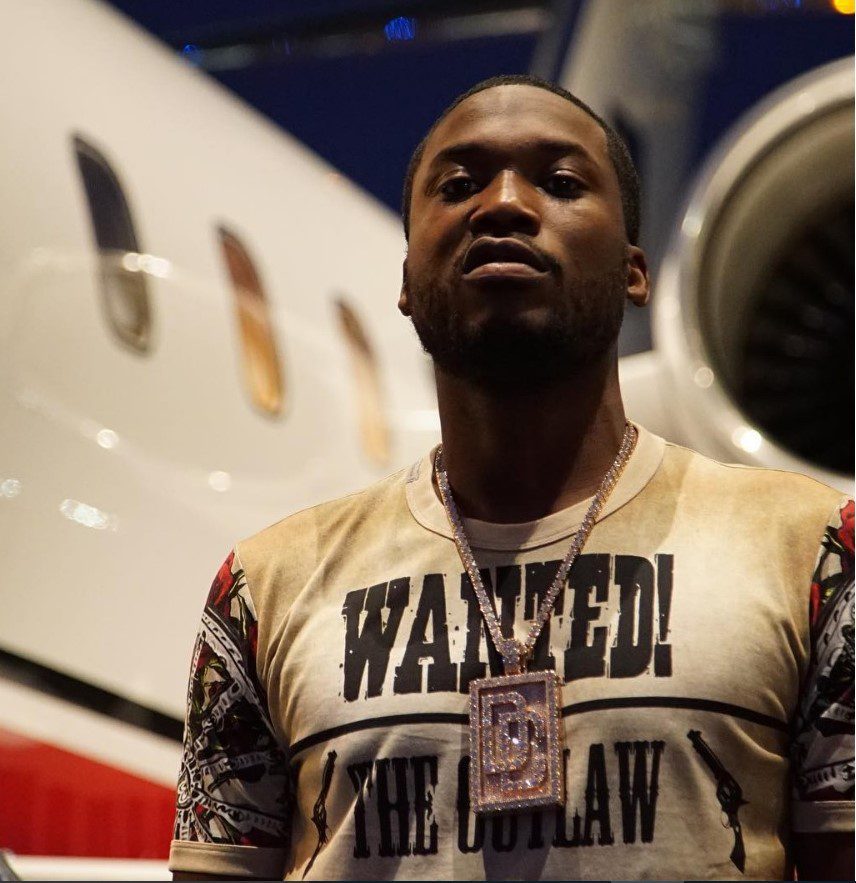 Since Meek Mill is fresh off his high-profile breakup with his girlfriend, Nicki Minaj, many fans would assume he'd be busy enjoying the single life or perhaps secretly licking his wounds after such a major split. But now it looks like Meek, whose personal drama has been continuously overshadowing his career, wants to keep that tabloid momentum going with his latest revelation that he'd take a celebrity boxing match with his longtime rival, Drake, for a multimillion-dollar payout.
According to reports, Meek was recently live streaming with his fans while working out in the gym. When one of his gym buddies started mentioning celebs that he would box in the ring, Meek jumped in and claimed that he'd box with Drake in the ring.
"I'd break Drizzy the f— up for $5 million," Meek said. "Of course I would. We gonna let Nicki be the ring girl. Y'all would come to see that fight, wouldn't y'all? Y'all' would spend $100 a ticket for that."
Well, the story doesn't end there because shortly after Meek's video went viral, Minaj's other famous ex-boyfriend, Safaree Samuels, who has had his own choice words for Meek after he ended up with Minaj, posted a comment under the video saying that he'd fight Meek in the ring.
"Drake don't got [sic] time but I do," Samuels wrote, showing that there's still animosity between he and Meek.
Surprisingly, though, another celebrity decided to throw himself into the mix and that was fellow Meek rival The Game who decided to troll the Philly rapper and comment that he would not only beat Meek in the ring but also take his ex-girlfriend, Minaj.
"I'd beat that boy a– for free, and Nicki can be the 'get a ring' girl," he commented. "Everybody uncle-face havin' a–."
We imagine that Minaj is somewhere looking at all of this and either laughing hysterically or shaking her head in disbelief.