WsKharri is a multitalented producer from Detroit. His work with Earlly Mac, and Dej Loaf has made him one of the top producers in the Motor City. Check out our interview below.
Producers usually always starting off either playing instruments or practicing some form of deejaying before they make the full transition over to crafting tracks. Talk about some of your earliest memories of becoming involved with music from a sonic perspective.
Before I actually got into producing, I started off playing the drums. I was around 4 or 5 years old, maybe even younger than that when my mom got me a drum set. I always used to be the kid that was beating on the pots and pans in the kitchen. From there I started playing drums in the church, and then one instrument led to the other. I started playing the piano soon after that.
Detroit was known for the "Motown Sound," in the 1960s and 1970s, and then "house" music in the late 1980s. What are some of your musical references and how have those shaped your production?
I was listening to some of everything. When I'm with my mom I'm listening to some SWV, Mary J. Blige, or when I'm with my aunt she is usually playing some Tupac. When I'm with my pops, he got some Too Short playing or some Detroit s— playing. I had a variety of music influences on top of the gospel and jazz music, which is what I'm listening to when I'm with my grandma. I was always exposed to different types of music so it all had an influence on me.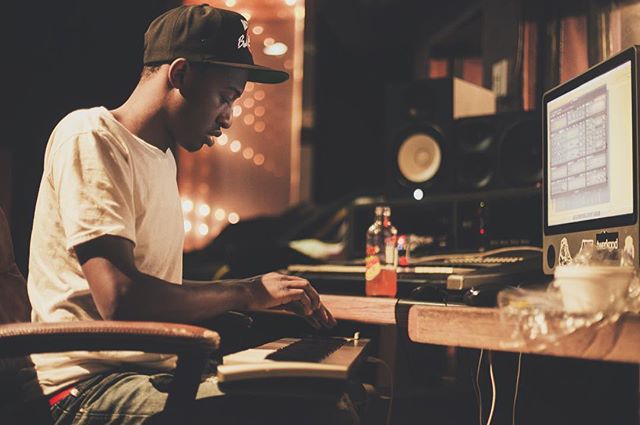 What are some of the pieces of studio equipment that you use in order to create your sound?
I started out using the Roland Phantom X6. That was my first piece of music equipment and I had got it when I was in seventh grade. My mom's ex-husband is a DJ, and they knew that I wanted to get into producing, so one day he was going out to get him some new turntables but they ended up buying the Phantom X6 for me. From there, before I was bouncing my beats out to MP3 files, I was recording my beats off some speakers with a tape recorder, then taking them to school and playing them for kids at the lunch table and we would rap off of them. I currently use Logic software.
From producing for Detroit artists such as Earlly Mac, Richy Marciano, and Supakaine, to producing tracks for Dej Loaf and Lil Durk, has there been a difference in your technique?
There will always be changes because no artist is the same. I'm pretty sure Zaytoven don't [sic] approach Gucci the same way he approached Future because they're two different artists so you have to cater to whatever it is that artist is feeding you. You have to approach each artist in different ways even with recording because each artist doesn't record the same. Some like to be punched in, some don't. With Dej, she has more of a melodic sound so I may not be real heavy on the drums when I'm making a beat for her but if I'm making a beat for Earlly Mac, I may have my hard-hitting drums and intricate beat patterns so it all depends on who you're working with. Knowing your artist and knowing how to bring the best out of an artist is really what makes a great producer.
What was it like working with Dej Loaf? I know you've worked with her quite a bit over the years and she's also mentioned you in past interviews when she talks about the sound that's currently being orchestrated in Detroit.
Me and Dej's process is a little bit different. We actually never linked up in the studio together. It was always stuff that I would send her over the internet because by her doing what she's doing now, she's always on the go so I'm shooting her beats as I'm pumping them out.
When people describe your sound, they describe it as having that undeniable bounce that gets people to flock toward each track you make. Talk about the importance of sound quality.
When I first started, I would make a beat on the Phantom, and I didn't have headphones at the time so after I made the beat, I would take the file, put it on a blank CD and then play it everywhere and try to match it up with Timberland, Pharrell, and Dilla's production. I would try to compare my sound and mixes to theirs, and from that, I learned how to level stuff out, how to EQ things, etc.
What advice would you give any young producer that's looking to get involved with music production?
Stay working, Get to know people, and take it seriously. You gotta give 100 percent no matter what.