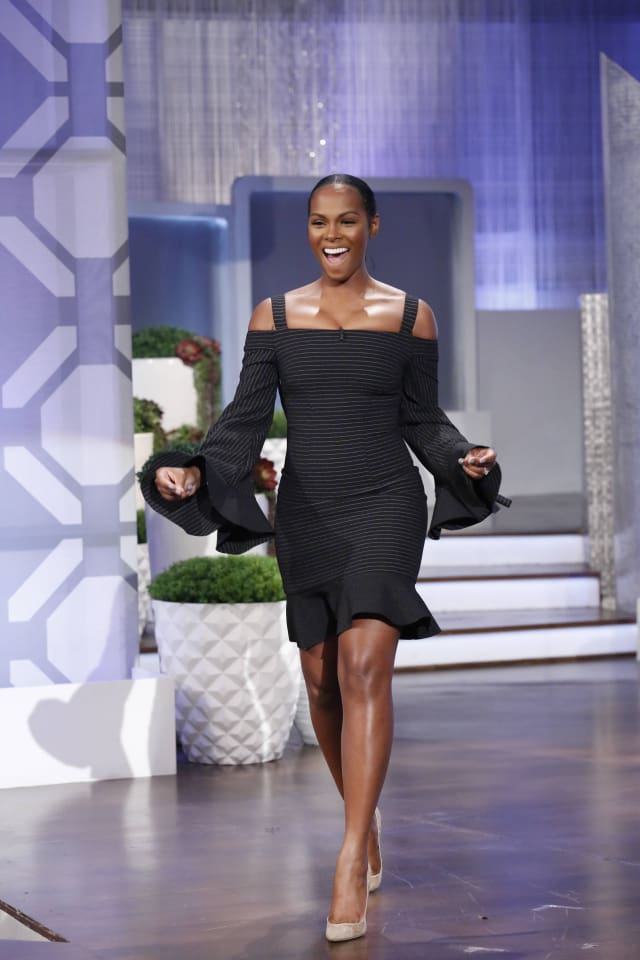 Actress Tika Sumpter welcomed her daughter, her first child to the world on Oct. 8, 2016. She named her Ella-Loren. Born Euphemia Sumpter, the Southside With You and Tyler Perry's "The Haves and the Have Nots" actress was also inducted into Alpha Kappa Alpha Sorority, Incorporated during their 67th Boulé Atlanta in July 2016.
In an interview with rolling out following the induction, Sumpter shared what the role of Southside With You's Michelle Robinson [Obama] meant to her, especially as she prepared for her daughter's arrival.
"It's actually inspiring. I hope one day my daughter looks at this and says, 'Mommy you promoted this film with me inside of you and you were as strong as the person you played.' I took a lot away from Michelle Robinson and Michelle Obama so I hope every little girl and more ladies will be at this film and gain strength from it because I definitely have," she said.
Nice words for a first lady whom we waved goodbye to this past Friday, Jan. 20, 2017, as she returned to her new normal and private life.
Sumpter continues, "I just want her to see images of strength out there and of women who are doing something with themselves. I want to be able to dictate something about the images that my daughter will see and also [for her to] look up to me as a great mom and a great woman that she would want to one day hopefully be like."
Catch up with Sumpter on "The Real" on Monday, Jan. 23, 2017, check local listings for air time.