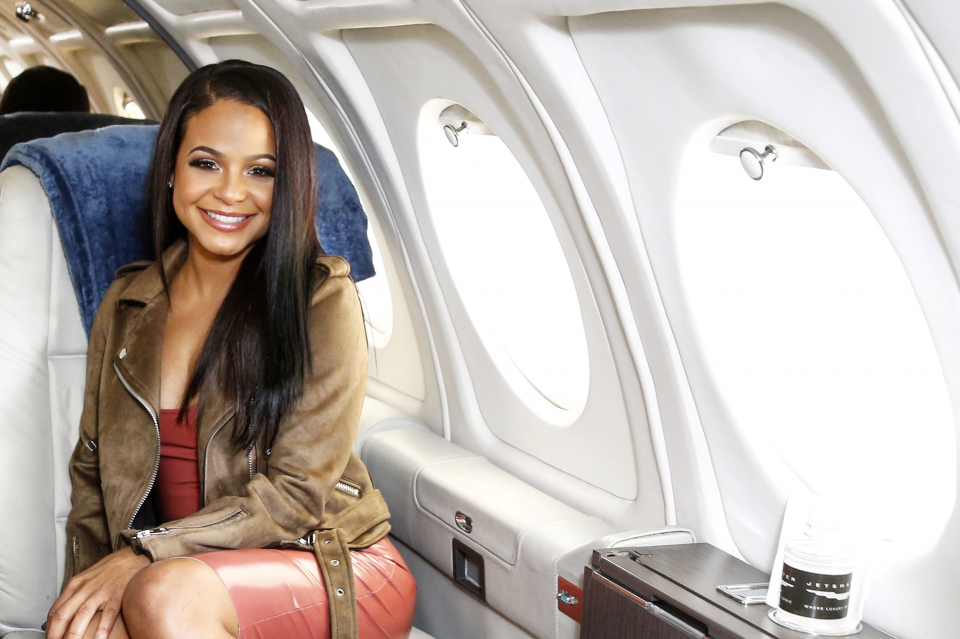 Recently, JetSmarter, the world's hottest private jet company, joined forces with singer, songwriter and actress Christina Milian for an exclusive VIP event to celebrate the launch of its services in Atlanta to top destinations, including New York and West Palm Beach, Florida.
Milian mixed and mingled with guests inside the exclusive Hawthorne Hangar at the Cobb County Airport, where guests were able to get an inside look at the luxurious jets that JetSmarter will be using for the new flights out of the region.
Through JetSmarter's membership program, flights on the company's shared private JetShuttles to and from Atlanta are complimentary, allowing members to enjoy a new travel experience each time they fly. Currently, JetShuttle flights are available in top cities across the United States, including New York, Chicago, Fort Lauderdale, Palm Beach, Los Angeles, Boston, Washington D.C., San Diego, Scottsdale, Las Vegas and Dallas.
JetSmarter also has a strong celebrity following, which includes top stars such as Emily Ratajkowski, Fergie, Gerard Butler, Conor McGregor, Jeremy Piven, Cindy Crawford, Ashley Benson, Daymond John, Cuba Gooding Jr. and more.