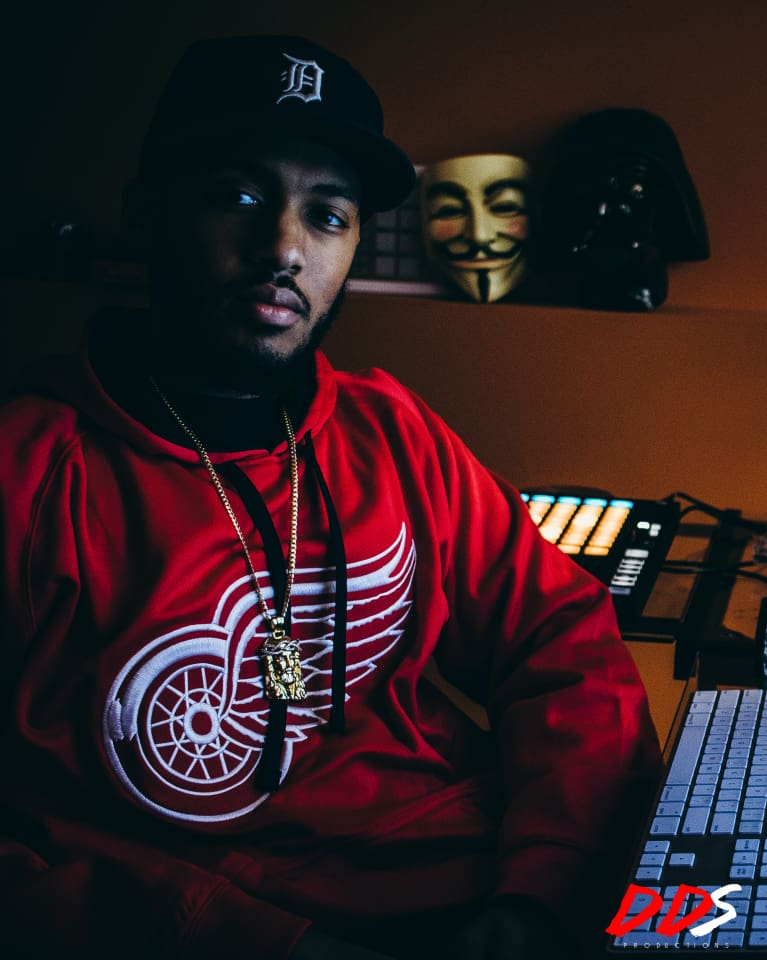 DDS is a two-time BMI Award-winning producer from Ypsilanti, Michigan. He's the man behind Dej Loaf's 2014 smash hit "Try Me" in addition to tracks such as "We Be On It," and "Me U & Hennessy." He's also produced for artists such as Lil Wayne, Wiz Khalifa and Young Jeezy.
Explain some of your early processes and how you got involved with music production.
I started making beats around 2008. I really got into it as a sophomore in high school, however, when I look back on the years prior to me starting to make beats, I always listened to music because of the beats. I used to search to find Instrumentals of my favorite songs online which eventually led me to play around with DJ software. One day I just happened to stumble upon FL Studio, which was Fruity Loops at the time. Ever since then I haven't stopped making beats.
Michigan has birthed tons of talent within the entertainment industry. Was music production always the end goal or did you have another career path in mind?
Honestly, I made music for years before earning any money from it. I was always working on music in my spare time. During the MySpace days, I used to sell custom layouts that I used to design. I made a nice amount of money doing that through high school so I thought that I was going to be a graphic designer. But once I went to school for graphic design I lost my love for it and fell deeper into music. If it wasn't for music I don't know what I'd be doing.
"Try Me," by Dej Loaf was the biggest breakout hit of 2014. Not only did people want to know who was that pint-sized girl singing the catchy hook, but they also wanted to know who was the person behind the production of the song. How did the Dej Loaf situation come about? How did your life change after you saw how fast people were catching on to the track?
I heard a few of her tracks back on the IBGM mixtape. When I heard her voice and style, I immediately wanted to work with her. I followed her management at the time and saw that they were looking for beats for upcoming projects, so I sent an email. I had tons of beats that no one was using, so when she replied that she liked one specific beat and wanted to hear more I sent a lot. Over the course of 4 or 5 months, I was sending her about 75 percent of the beats I completed. If I made something, I would ask myself how would she sound on it, and send it so she had a lot of my beats. Keep in mind I wasn't asking for money or anything. I wanted to include that so other producers will see that it's not all about the money. If you really want to work with someone, do it. The money will come later. So in that time frame, I had lost my job and was sitting home one night and decided that I wanted to make a happier beat than what I usually would make. I made it, felt like she may like it and sent it. Fast forward a few weeks or so, she sent it back to me and asked me what I thought. I loved it and I was happy that she actually used something I sent. Prior to Dej only three people actually used my stuff and that was maybe only one track. But she was using a nice amount of my beats.
After that, my life changed drastically. I felt like I was at rock bottom before "Try Me" had blown up. I had lost my job a few months prior so money was low, and stress was high. I was just trying to find a way to make something happen with my music before I went to find another job. Once, she released it and it grew, I knew that this was what I was going to be doing. I was amazed by how many people loved it. Then there were the many different remixes. There were remixes from artists I used to listen to every day and just hope and pray that one day I could hear them on my work. Wiz, Jeezy, and Wayne, to name a few did remixes. I remember exactly where I was when Wiz dropped his remix and I listened to it over and over. I went from being someone who would bug someone to pay attention to my music to now they want to use the beats I sent them three years ago. It happens all the time.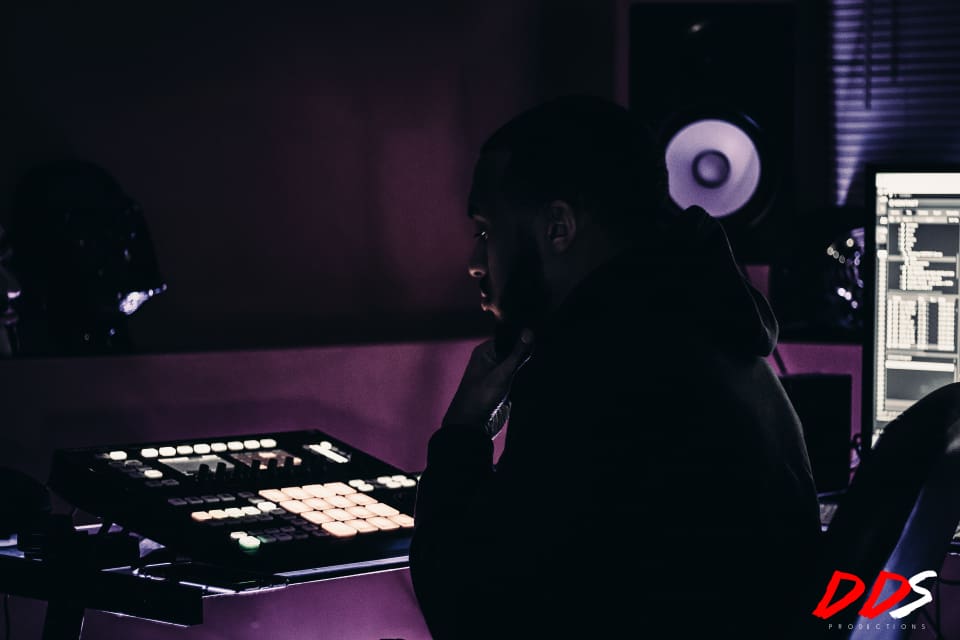 You upload videos daily on your Youtube channel which has over 12,000 subscribers. What made you want to reach out to people and create videos based on production, helpful tips, etc.?
I have a few reasons for it. First, when I was just starting out I never had anyone to help give me tips or guidance on what to do, what not to do, etc. I used to reach out to some people and wouldn't get a response or if I did it wasn't anything helpful. So I decided to be that person that I would have wanted to at least give me some tips when I was starting out or when I just didn't know what to do next.
Secondly, it's like a form of giving back. It's not easy making videos and trying to have enough content to go out every day makes it even tougher. But, the feeling I get when I read a comment from someone who was about to give up and kept working because I motivated them, or the person that just needed some extra inspiration makes it all worth it. I have a global audience on there and some of them are very loyal supporters. I play Xbox with a lot of them and we just sit back and talk while playing.
Last but most important to me personally is, my legacy. One day I will no longer be here. I want all of these videos to be my story. I have a child and some younger family members. I want to be able to inspire them to go after whatever it is they want in life. So if I'm here, I'll be able to tell them and then point them to a video so they can see I'm not just talking. On the other hand, if I'm not here, they will be able to do their research and see what I was about and what I did because I don't think YouTube is going anywhere anytime soon. Whatever comes out next I would hope the YouTube videos would transfer over to it. Along with my legacy outside of my family, there could be a kid or teen somewhere watching my videos and studying me, and they grow up to be the next Pharrell or Dr. Dre and I helped inspire them.
In 2016, you received two BMI Awards for your work on "Try Me." Talk about that entire experience from being at such a star-studded event.
It was a great experience. Just being around so many people that I looked up to didn't seem real. Then on top of that to get an award in front of all those people was even better. There was a little embarrassing moment when they called my name and played another song and didn't think I was there in the middle of walking to the stage so they had to pause the show and play "Try Me" so I can get my award and photo. That makes the memory even better.
Who are your top three favorite producers, and why?
I'm going to tell you something different from the usual ones. Three of my favorite producers would have to be Pharrell, Lex Luger, & The Legendary Traxster. Pharrell-inspired me a lot when I was coming up as a teen. He made it seem cool to be different. The production style of Pharrell and The Neptunes-inspired me to just enjoy making music and develop my own style even if it's different from the mainstream. When I hear a track I can tell if it was done by The Neptunes. I want to get to that point.
Lex Luger was a huge influence on me around 2010. He's only a year older than me so when I was getting out of high school he was running the radio from "Blowing Money Fast" with Rick Ross to "Hard In The Paint" with Waka Flocka. In my opinion, Lex helped change the whole production to the trap music we hear today which everyone has incorporated into their music. It influenced me to want to make trap which I did and eventually mixed the trap elements into my own style.
One of my favorite albums is Adrenaline Rush by Twista, which was produced by The Legendary Traxster. I didn't discover this album until about 2008 or 2009 so I was about 11 years behind. When I first heard this album, I loved the dark instrumentals on it. I love horror movies so my style was already dark but listening to this album made me go make my beats a little bit darker. I could play the album from top to bottom. Beyond that, I want to one day be able to create a complete project with an artist and what Traxster and Twista did with this album made me feel like I was riding around in Chicago for a day. Of course, Dr. Dre and others are on my list but, I wanted to give a different answer because everyone says Dr. Dre, Kanye, etc.
If you had to make music with only one piece of music equipment for the rest of your life, what would it be and why?
I just made a video on this topic. If I could only use one piece of equipment, it would have to be my Native Instruments Maschine Studio. I can do everything from my Maschine. I can play keys, scales, program drums, and everything else right from the Maschine. Once I added the Maschine to my workflow my music has gotten much better!