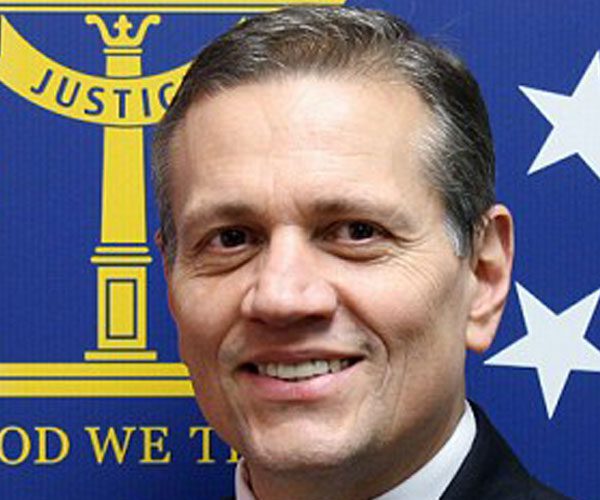 The legacy of Blacks being lynched is perhaps one of the greatest acts of state-sponsored terrorism in the Deep South. According to the New York Times and other sources, It is estimated that between the years of 1877 and 1950 a minimum of 4,000 lynchings occurred with little to no repercussions to those who were responsible. It is a well-known fact that often local police and sheriff's departments were complacent in these atrocities. Now, one police chief in Lagrange, Georgia, is doing his part to confront the past crimes in his city.
Chief Louis Dekmar spoke to an assembled crowd at Warren Temple United Methodist Church in Lagrange to apologize for the 1940 lynching of Austin Callaway, 18, who was snatched from the Lagrange City Jail by a mob of White men. Callaway was accused of assaulting a White woman on Sept. 7, 1940. He was arrested and taken to the city jail, which at the time was in the basement of what today is city hall. During his brief time in custody, all the police in the city were responding to a fire on the other side of town. A lone guard was set to watch over Callaway when a masked lynch mob arrived and pulled him from his jail cell. Police never responded to the abduction or even have a record of his arrest. Callaway's body was later found a few miles away from town on a desolate country road. He had been shot multiple times in the head, arms and hands and was found by a motorist bleeding and unconscious. He later died from his injuries.
Now almost 77 years later, Chief Dekmar responded to the inaction of the city's police force. "This was brutal. It represented injustice, specifically to an individual and impacted a community generally because of the apprehension it created to deal with authorities. … I think an acknowledgment and apology is needed to help us understand how the past forms and impacts the present. It makes it clear what was done was wrong," Chief Dekmar said.
The community applauded Dekmar's acknowledgment of the crime and felt it was a good move toward reconciliation of racial issues that have historically plagued the area. At the ceremony, Chief Dekmar stated, "I sincerely regret and denounce the role our police department played in Austin's lynching both through our action and inaction. It should never have happened."
During the ceremony, young Georgia blues artist Quon Willis gave a stirring rendition of gospel great Mahalia Jackson's "How I Got Over."