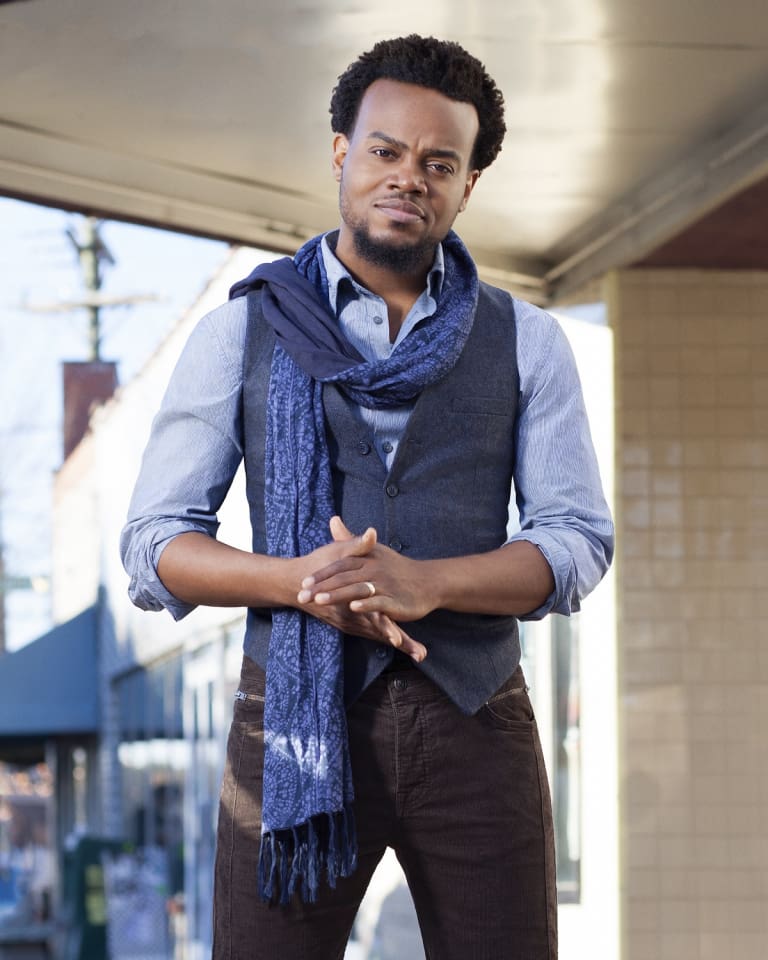 On the other side of the Trump inauguration performance drama, gospel artist Travis Greene is moving forward. He's nominated for a Grammy and Stellar Award for his single "Intentional" and album The Hill, respectively. And, he recently debuted the official video for his No. 1 hit song "Made A Way." Reflecting on recent turbulent times in the poignant video, Greene's song delivers a hopeful worldview, uniting listeners in finding comfort and strength, holding on to faith. "Made A Way" is a part of the 20th edition of WOW Gospel. It was selected for RCA Inspiration-released WOW Gospel 2017 double disc and DVD collection that is available today, Friday, Jan. 27.
"Being selected for the WOW Gospel compilation is one of those things that is more surreal than a lot of other things that go on in my life. It's funny when you're in a season that I'm in, it's breathtaking. I am such a fan of gospel music. I actually remember the first WOW Gospel CD," Greene shares. "My mother always buys the CDs."
On his awards nominations …
"I am very excited. It's something that not a lot of people can say has happened in their lives. Last year, when I was nominated for a Grammy, everyone was texting saying, 'Oh my God.' This year, no one texted. I'm kidding. Everyone on my team is excited. My supporters, my family, everyone is really excited. I'm really blessed."
He continues to lead the Forward City Church he founded with his wife Jackie in Columbia, South Carolina.
"You are not going to want to leave because the energy is crazy," Greene says when this writer asks what a person can expect when they enter the doors of Forward City Church. "You can expect a lot of passion, excitement and the presence of God."
Greene was at the airport when he determined that he wanted to start his own church. "It wasn't on my radar. It wasn't something I ever thought that I would do. It was definitely a call when God made it clear, I was on board with what the Holy Spirit wanted," he says.
Greene will also soon hit the road performing live on The Worship Tour, which kicks off Feb. 21, 2017.
To connect with Travis Greene, please visit www.travisgreene.tv; Facebook:/TravisGreeneTV; Twitter: @TravisGreeneTV and Instagram: @TravisGreeneTV.