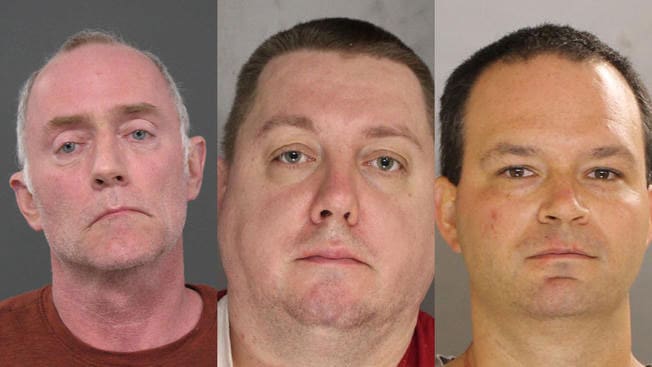 There is a fetish among some adults who call themselves "furries"; these are people who dress as cuddly animals and sometimes have sex. Now in Bucks County, Pennsylvania police have arrested four men in a disturbing case of child sex abuse that goes back at least seven years with one boy. Police report the boy was 9 years old when the abuse started and over the years he was passed around at sex parties held by a group of male pedophiles. According to Pennsylvania Attorney General Josh Shapiro, "This child victim was repeatedly abused by a group of criminals who cared only about their gratification; they cared nothing about this young boy. This is a horrendous case."
Last Friday, police arrested Kenneth Fenske, 57, of Quakertown for taking part in the sexual abuse ring. Fenske was charged with multiple counts of child rape, involuntary deviant sexual intercourse and unlawful contact with a minor, all of which are felonies. He was arraigned and is being held on $750K bail. Also arrested were David Parker, 38, of Stroudsburg, Monroe County, Jeffrey Harvey, 40, of West Wyoming, Luzerne County, Craig Knox and Stephen Taylor in connection to the crimes.
Parker is charged with child rape, possession of child pornography and other related offenses. Harvey is charged with unlawful contact with a minor, criminal use of a cell phone, involuntary deviate sexual intercourse and statutory sexual assault. Knox and Taylor were arrested in Virginia, and face multiple sex offenses including bestiality and other related offenses, according to investigators.
Witness statements from the victim say the abuse began in 2009 when the young boy was taken to a party by Parker. At the party, there was a group of men who were part of the "furry" culture, which consists of costumes (Cosplay), gaming, art and in some cases sex. The boy met Fenske, who was dressed as a red fox calling himself Lupine, a name that describes a person who has the habits and tendencies of a wolf.  During these parties, Fenske would sneak off with the boy to an upstairs bedroom and sexually assault him. According to the victim, it occurred several times over a seven-year period.
Authorities report that the boy is now in foster care and receiving psychological counseling. The boy was easily abused because he was related to one of the men arrested in the case, but police will not identify which suspect. Attorney General Shapiro went on to state in a press conference: "It is deeply disturbing to me not only as Attorney General of Pennsylvania, but as a father of young children. We care about this victim and all victims of sexual abuse. We believe it is likely there could be more victims out there from this ring of abuse. We want to help them and protect them from any further abuse. We're seeking the public's help today and asking people to come forward and speak with our Office or the Bucks DA's Office if they know anything."