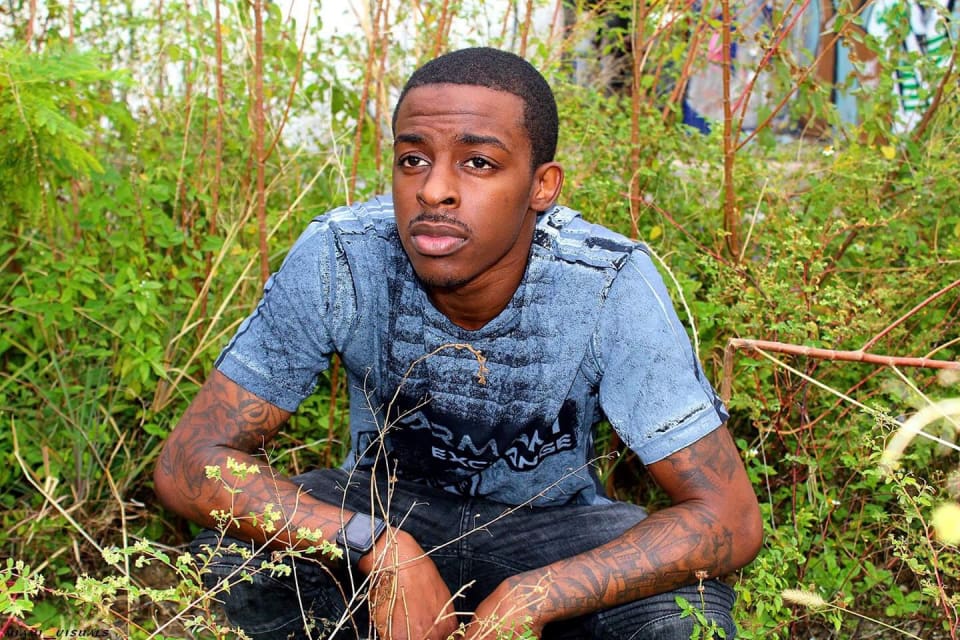 The Miami hip-hop scene is bursting with talent, from underground rappers to thought-provoking lyricists. That's why 22-year-old artist Bushy B's authentic storytelling through rap makes him a rising contender in the city of palm trees and heat. With the help of well-known artist Ice "Billion" Berg and the Live House Music Group family, Bushy B's gift is bound to flourish.
His interest in multiple genres helps diversify his sound, so he won't be labeled as the typical street rapper. His drive to exploit his talent as an artist, and prove it is more than a hobby makes his artistry much more engaging for fans.
When did you know that being a musician was your calling?
After getting that good reaction from total strangers.
What inspires you to perform?
Being in the lights, having people singing along word for word; it's exciting every time.
What do you like the most about being a musician?
I like knowing that my story and music get other people through the day.
What is your take on this new generation of hip-hop compared to old-school hip-hop?
I just feel like it's way less substance, but it's still good music just in its own way. You can't compare the two because the older music couldn't match the lifestyle this generation is living.
Tell us about your debut record, Cursed By the Gift. How did you create the mixtape? What was your inspiration for it?
Me and @DJ_OnDaBeat just caught a vibe, we made the beats from scratch depending on the mood we were in that day and I just recorded [it].
What separates your sound from other musicians or artists? Describe yourself as an artist.
I'm into a lot of old slow jams and storytelling so my music is based on those things which other artists my age [aren't] really interested in.
What artists do you look up to? Which artists inspire you?
Artists like Nipsey, Jay Z, Ice Billion Berg, and Rick Ross inspire me because they are bosses in their own lane and have ownership of several things.
How do you map out your goals? How do you measure your success?
I try to set new goals every three months and I measure my success by achieving those goals and seeing the outcome from them.
Why is pursuing your music important to you?
This is something I'm really good at and I can't see myself at a regular 9-5. I want to be my own boss, as well as, put other people in a position to win.
What is next for you?
I'm just putting in the groundwork and recording, recording, recording. It's going to pay off.
Find him on Instagram and Twitter: @TheRealBushyB