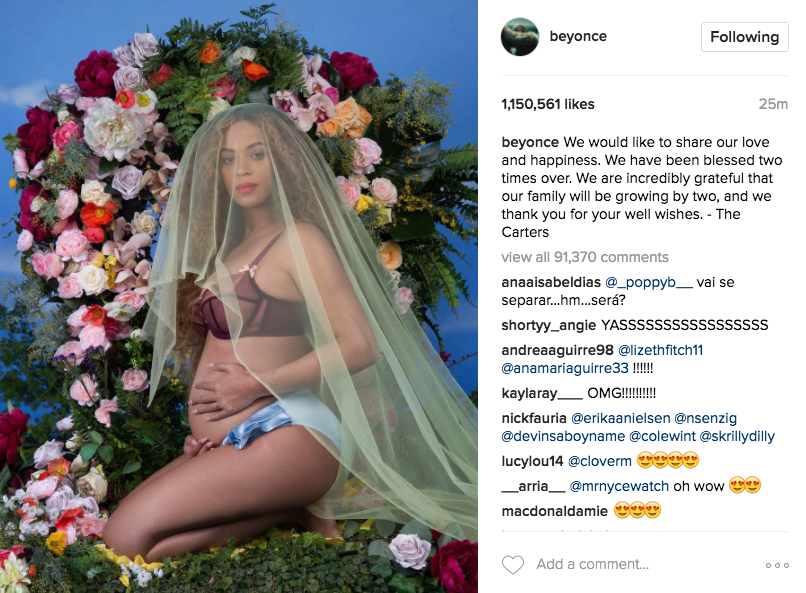 In case you've been living under a rock, on Wednesday, Feb. 1, Beyoncé delivered one heck of a midweek pick-me-up when she announced that she's expecting twins.
Not to our surprise, the news sent Twitter into a tizzy. In fact, Beyoncé's photo announcement nabbed Instagram's most-liked pic of all time — with nearly 6.4 million likes (and counting) — dethroning Selena Gomez, who scored a staggering 6.305 million likes for her post featuring a Coca-Cola ad. Needless to say, the Carters know how to make an impression.
Though little is known about the sex of the children or a due date, one thing's for sure; we're on the edge of our seats in anticipation for the arrival of babies two and three. In celebration of the Carter family's expansion, we're highlighting their best moments to date. Take a peek at the gallery below.