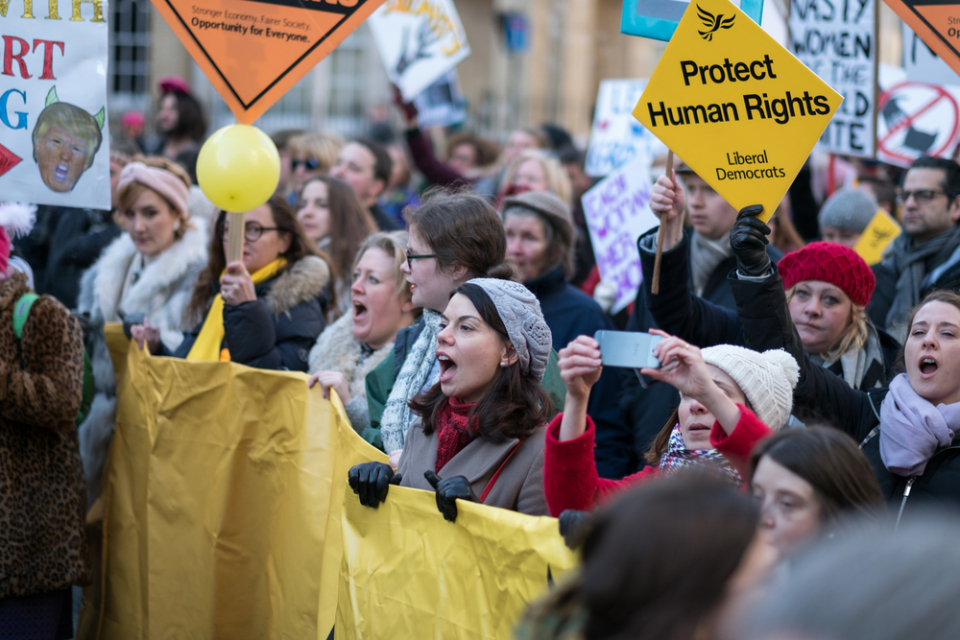 President Donald Trump has been in the Oval Office for less than a month and is wasting no time implementing unethical policies. He kicked off his four-year stint with an executive order issued Friday, Jan. 28, a travel ban denying anyone from Iran and six other predominantly Muslim countries from getting new visas for 120 days, among other technicalities. Thousands of immigrants became isolated, including Reham Noaman, 31, a third-year doctoral student at Clark Atlanta University who was detained at the airport in Riyadh, Saudi Arabia, on Saturday, Jan. 28.
According to the Atlanta Journal-Constitution, Noaman and her sister, 23, a student at Georgia State University, were headed back to Atlanta after a home visit in Saudi Arabia. As the two were attempting to retrieve their boarding passes, the airline refused to give them tickets amid Trump's "Muslim ban."
"This is preventing us from attending classes.This is a big distraction that could cause us to miss the whole semester and this is something that doesn't make any sense. Both my sister and me have F1 Visas. We are not refugees. We pay our money and tuition to attend school in Atlanta. Once we graduate we will be going back to our country. We just came here for a better education and just want to finish our education and go back home," Noaman told the media outlet.
The university confirmed she is on a non-immigrant student visa, which allows her to further her education at the institution each semester. Noaman is one of twelve victims in connection to Georgia affected by the new ruling this past Saturday.
There's currently no update on Noaman's status on whether she will be allowed to continue her studies in the United States in the coming months.