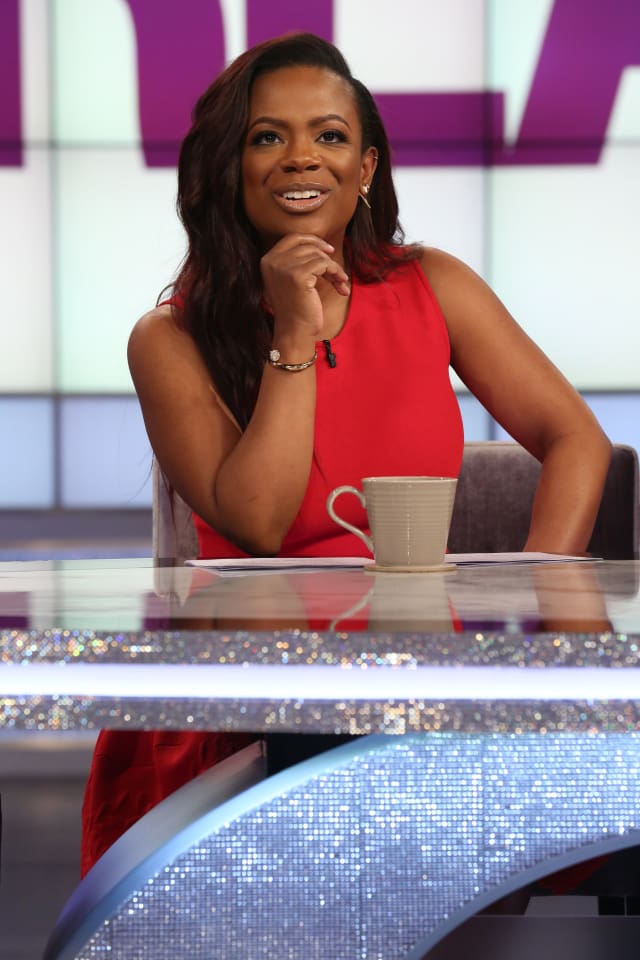 On Thursday, Feb. 2 on "The Real," "The Real Housewives of Atlanta" star Kandi Burruss discusses when she'll let her daughter date, and being responsible for talking to your kids about sex:
Adrienne Houghton: Are you like the cool mom that everyone goes to your house and hangs out? Or are you like nah don't be coming to my house?
Kandi Burruss: She doesn't really like going to other people's houses.
Adrienne: Yeah, that's good.
Kandi: So she'll let you know, her friends come to her house. It's only one friend that she may go over they house. But you know, she's really funny like that.
Adrienne: See, but that's a good sign for when dating. If she's funny about her friends coming over, she not just going to let any guy come over.
Loni Love: That lets us know, Riley behaves and listens to you, so that's good. OK.
Kandi: I think it's important that you have that relationship with your kids, you know, because, you know, like at this age, you know, kids are talking about sex and stuff like that. So, I had that conversation with her first because I'd rather her learn from me. I don't want her learning from you know, finding things out from her friends 'cause they tell you the wrong thing when you're learning from your other teenage friends.