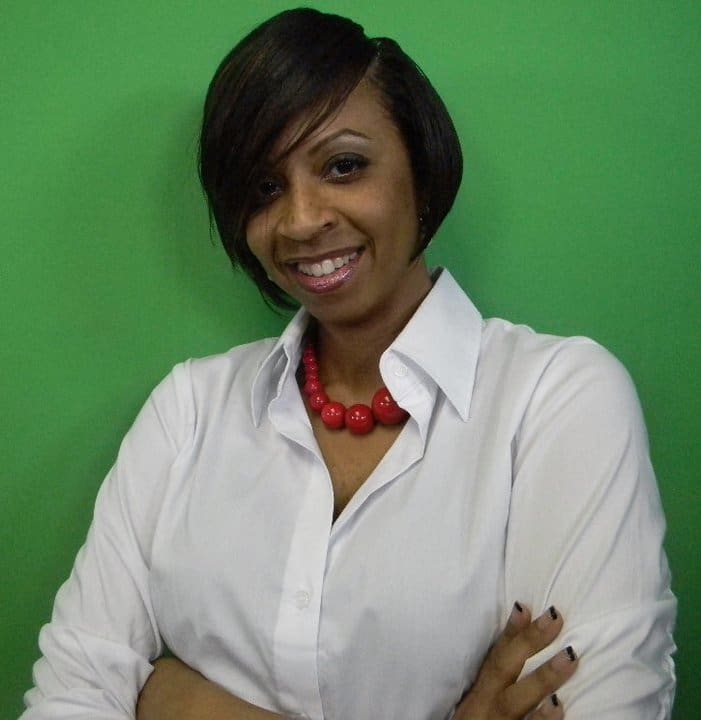 The multitalented Shellita "She-Nyce" Dillon-Coleman is a sexual educator who is passionate about her commitment to the community. Since 2001, her voice has resonated not only over the airwaves as a hip-hop artist, radio personality and television host but also as a sexual health advocate. Dillon-Coleman has found a way to combine her entertaining experience and education into one. This out-of-the-box approach has enabled her to reach a high-risk minority population audience with info-tainment, a combination of information and entertainment. As an HIV/AIDS activist, Dillon-Coleman has devoted her time to Acts Against AIDS, which is an initiative from the Centers for Disease Control and Prevention. In recognition of National Black HIV/AIDS Awareness Day, rolling out caught up with the sexual educator to talk about "Doing It," Acts Against AIDS, and how important it is to get tested. Check out her comments below.
Tell us about yourself, what you do, and why you are a sexual health advocate.
I'm actually a Jack-of-all-trades — I'm a former rapper, radio personality and hip-hop television host turned sexual health advocate. I'm married with three children. And I love infusing entertainment and HIV/STD prevention to increase awareness! The founder of She's In-4 Tainment, I pride myself on creating innovative stage performances used as visual interventions to increase awareness, inform and entertain audience members regarding sexual health, stigma and homophobia. I am an event coordinator and marketing director for a local AIDS service organization. I'm a sexual health educator.
When did you become a sexual health educator?
I became a sexual health advocate while working at a local radio station. We had an AIDS service organization come on the air to talk about an AIDS awareness event. During that time, I was going through my own personal hell that I was too embarrassed to share with anyone. Not only had I lost two good friends to AIDS, but I had my own personal scare with it myself. My live-in boyfriend at the time had put me at risk without me knowing by giving me Chlamydia. We had never spoken about getting tested for STDs before having sex. And negotiating condom use was almost unheard of in my community. I mean who had protected sex with someone you were not only in a long-term relationship with but living with? No one that I personally knew! So I, unfortunately, found myself at the local health department one too many times diagnosed with STDs; the last time I had gonorrhea and chlamydia at the same time! Waiting weeks for my HIV test results made everything all too real for me. I knew that if I could get an STD, I could contract HIV as well. Embarrassed and ashamed, I thought, "How did I get here? I don't sleep around and I'm not a drug user. I'm not dirty!" You see, I always thought only women on drugs and women who slept around ended up with STDs/HIV. I was so naïve! I never thought that you could be totally faithful in your relationship and still be considered high risk due to your partner's risk. But like most women, I was in love. That was my man and I put the love I had for him over my own health! So I decided I wanted to reach other women like myself who knew better but was, as I called it, "love dumb." I asked the organization what I needed to know or do to work for them, sure enough, they had an opening and that was over 13 years ago and the rest is history.
What is the vision for CDC's Acts Against AIDS?
Act Against AIDS is an initiative launched by the Centers for Disease Control and Prevention and the White House to combat complacency about HIV and AIDS in the United States. As part of the Act Against AIDS initiative, the Doing It HIV testing campaign was launched in December 2015 as an awareness and education effort designed to reduce new HIV infections by helping people take charge of their health. The campaign features everyday people, community leaders, and celebrities emphasizing that HIV testing is a smart choice to stay healthy and protect yourself and your partners.
How did you get involved with the Act Against AIDS Doing It campaign?
I received an email and it was an extension of what I did locally as a sexual health advocate, but allowed me to have a bigger platform to tell my story. So I responded to an email that was sent to me and told them why I thought testing was important.
Why did you want to get involved in the AAA campaign? What do you hope will happen as a result of your involvement?
A lot of times we see public figures that are paid to endorse a product or campaign using their image. The AAA campaign used real people to tell their own stories. It makes you feel like some of the mistakes you made, and things you went through were not just mistakes, but opportunities to help prevent someone from making the same mistakes that you made.
What do you hope people get out of Acts Against AIDS?
I hope that people will pay attention and get out of their box of thinking "I don't need to be tested because I'm in a relationship, I make this amount of money, I go to church every Sunday." I want to see people in relationships getting tested and making it a routine, not only when you have found out that your partner has cheated. Learn that prevention does not have to be about trust, but look at it as a form of empowerment.
What does the Doing It campaign's message mean for your community?
The Doing It campaign is sexy and spicy! And that's what sex should continue to be, except you're adding safety with a peace of mind. The campaign is specific in targeting people who are heterosexual, same-gender loving and, transgender. It makes an effort to reach out to a community as a whole, but specific to the people who are at the highest risks.
How can people find out more about HIV testing?
There is so much information out there. All we have to do is google HIV testing. There are so many options for the individual. They have tests you can do at home, a lot of community-based organizations make testing extremely convenient for the individual, regarding time, and location with no cost to you. During national awareness events, outreach events happen in high-risk areas, where they provide mobile testing units. You can get test results as quick as 15 minutes! And it's painless. [Log on to cdc.gov/doingit and click "Get Tested" for more information on HIV testing and to locate an HIV testing site near them.]
What can other people or advocates do to support the Doing It campaign?*
They can share the social media campaign on their personal social media sites. Hashtag Doing It (#DoingIt) in their posts about testing and HIV prevention. They can share the Doing It videos on their social media sites. Print the posters out and promote their organization if possible. And most importantly, get tested and persuade their friends and family members to get tested as well. [All of the materials Dillon-Coleman refers to can be downloaded at cdc.gov/doingit]
Name three things people can do to stop HIV, and facilitate regular testing.
(1) Know your status regardless [of whether] you are in a relationship or not, by getting tested regularly.
(2) Participate in events that promote HIV/AIDS awareness.
(3) Establish a rapport with a community-based agency who provide free testing so that you do not have to feel embarrassed when you and your partner go to get tested. When I used to test, people preferred coming to the agency that I worked at because I made them feel welcomed and created a "safe space." I took the time out to listen and give tips on how to erotize safer sex as a couple or individually.
Generally, how receptive are people to getting tested for HIV?
From my personal experience, because I love what I do, most people are very receptive to getting tested for HIV. For the most part, people want to know about their health, but it's also about convenience. Most people will get tested if you are out in an outreach setting and it's convenient for them. There are not a lot of people walking in off of the street unless there is a specific reason for them coming, such as finding out their partner cheated or they cheated, "something not feeling right," or a partner requested they get tested before engaging in sex.
Do you think that there are any widely held misconceptions and/or barriers to HIV testing? If so, what are they and how do you work to dispel them?
Yes, the very reason I wrote my play, The Juice Box Diaries, was based off of how people looked at their risk factors, and the way they viewed the relationship they were in, for example when I would perform outreach and ask people to get tested some of the excuses I heard was "I'm married, I'll kill my partner if they gave me anything" or  "I don't need to get tested, I don't date them type of people." We put people in boxes of whether it be because we "know" this person or "they look clean," or for whatever reason, we justify in our minds why we should not look at our sex partner as a potential threat to our sexual health is all psychological. Once we stop with the labels and understand that it's not who we are, but what we do that puts us at risk, we will begin to see a difference in our outlook about getting tested, getting on PrEP (Pre-Exposure Prophylaxis, and it's the use of anti-HIV medication that keeps HIV-negative people from becoming infected) and using condoms. But not until we address the psychological aspect of being in love and still loving ourselves enough to protect our health.
How does technology play a role in encouraging people to get tested? How do you utilize it?
Technology helps to reach a mass amount of people and spread the word about getting tested. I strongly believe in using entertainment to keep my audience engaged in the message I'm trying to get across. So on social media, I post funny memes to capture the attention but make sure there is a message. We utilize pictures, information testimonials from individuals that audience can identify with; we also use technology to promote and market events.
What is the one thing you would like for Acts Against AIDS and the Doing It campaign to accomplish in the fight against AIDS?
I would like for AAA and the Doing It campaign to continue to think outside of the box and utilize realistic stories and outspoken people like me to promote testing. So far, they have done a great job with the message and getting the word out about getting tested. We have to continue to break down the barriers by having real and candid conversations about sex. We live in a "reality TV" world so the "realer" the campaign the better you will have at capturing the targeted audience that can identify with the message.