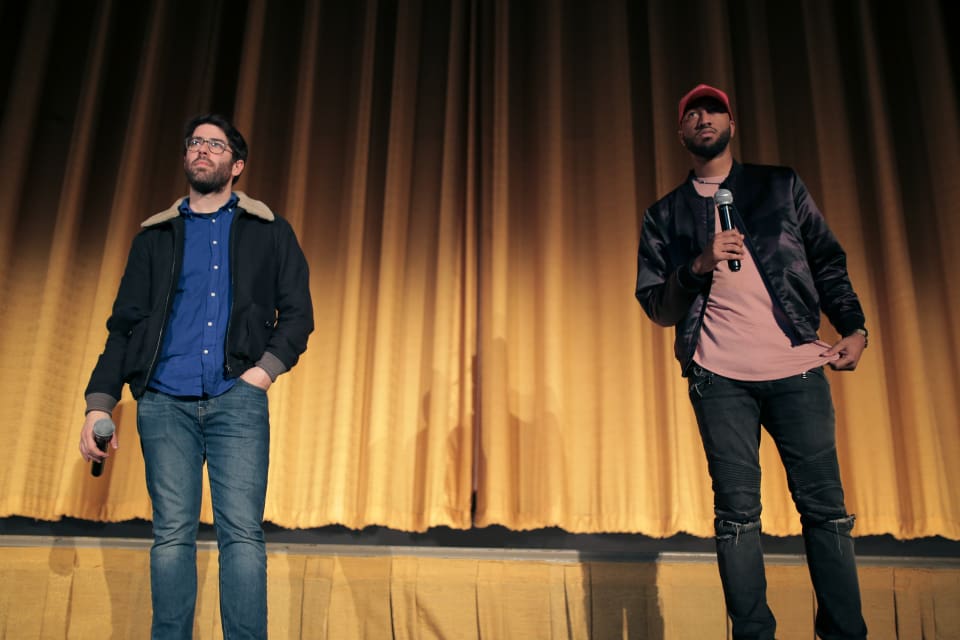 Scrill Davis
Atlanta has certainly trumped New York as the new mecca for hip-hop and Viceland's "NOISEY: Atlanta 2″ documentary is the proof in the pudding. The demand was birthed back in 2015, after Viceland released a 10-part series dubbed "NOISEY: Atlanta" in which they chronicled the city's rap scene, but things took a wrong turn when several rappers interviewed for the initial project voiced disgust for their inaccurate portrayals on camera. In response, the network decided to film a do-over of the episode and who better to navigate them through the hip-hop hub than celebrity photographer Cam Kirk?
The Morehouse grad teamed up with "NOISEY" host Zach Goldbaum and Quality Control Music label executive Coach K to produce the series from an authentic perspective by painting a vivid picture of the evolution of trap music in Atlanta. Cam Kirk is highly respected around the ATL based on his extensive portfolio containing classic still shots of rappers like Gucci Mane, Future, T.I. and dozens more. His trusted relationships with the rap stars played a key role in the successful turnout of part two.
On Jan 30, fans had a chance to catch a pop-up screening at the Plaza Theatre in Atlanta before the actual air date. The event received more than three thousand RSVP's before the trailer was even released. Kirk was completely stunned by the love and support he was shown that evening.
"It's a blessing to have gotten this approval from Atlanta. I've been here for nine years, but I'm just grateful that Atlanta trusts me to tell their story properly," he says. Kirk spoke more with rolling out on pushing the culture forward and his next career move.
Check out what he had to say below and make sure to tune in and watch Migos, Lil Yachty, 21 Savage and more on "NOISEY: Atlanta 2" debuting Feb. 7 on Viceland at 10 p.m.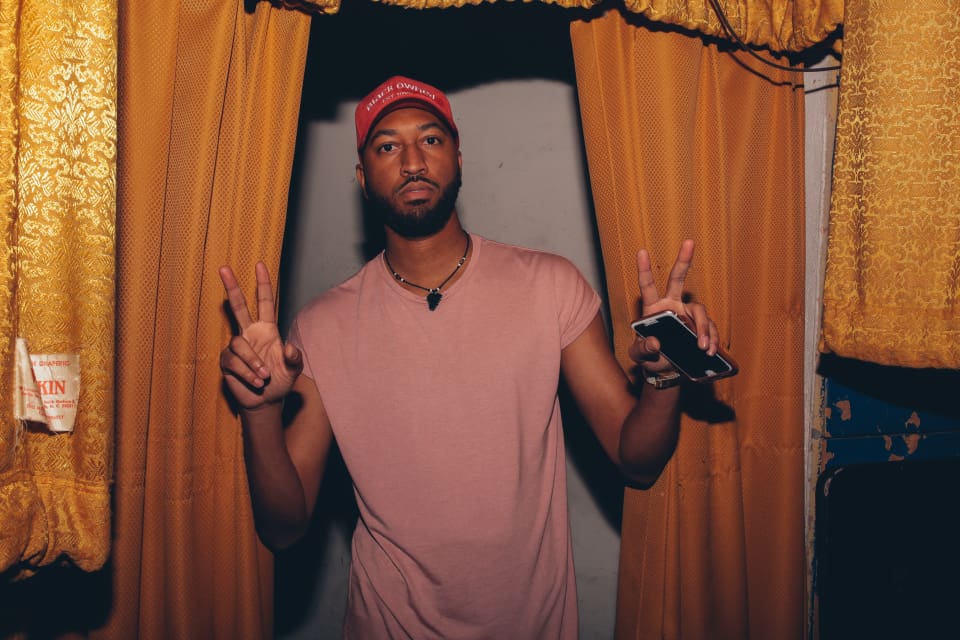 How is the storytelling in "NOISEY: Atlanta 2" different from part one of the documentary released back in 2015?
I think this time around it tells more of a complete story. We dive into the old school, the new school, trap and at the same time, we dive into artists like Lil Yachty. We show more of the curation process. It's much more focused on the music this time than it is about Atlanta's nightlife. This time around myself and Coach K played a bigger role by making sure Atlanta is portrayed the way that it needs to be. We had a very hands-on approach with it creatively from beginning, middle and end which I think wasn't always there.
"NOISEY: Atlanta 1" received a lot of negative backlash for the way the artists were portrayed in the documentary. Migos even claimed the entire project was scripted. How much of the taping is authentic in "NOISEY: Atlanta 2"?
Nothing is scripted. If anything stuff is pre-planned. I think we had more of a plan this time. It's directed more than scripted. When Vice approached me this time to help we had a more clear vision of what we wanted to capture and what story we wanted to tell. We don't tell anyone what to do on camera or how to act, but this time we made a conscious decision to make sure we caught people in the environments we wanted to catch them in. The focus and the conversation [were] more about the positive aspects of the Atlanta culture.
How significant is it to have the opportunity to produce a project of this caliber at such a young age?
It's a blessing for me to work with such a large media outlet like Vice and for them to trust me as a documenter of this culture for so long. I think people are really going to enjoy it. To do something this monumental is mind blowing. We had over five thousand RSVP's and the theater only holds three hundred people. We hadn't even released the trailer, so it's just crazy to know the demand for this. It's exciting to know that I played a part in this and it's only the beginning. This is the first step toward Atlanta getting a fair representation of what it really is and it being done in a tasteful way.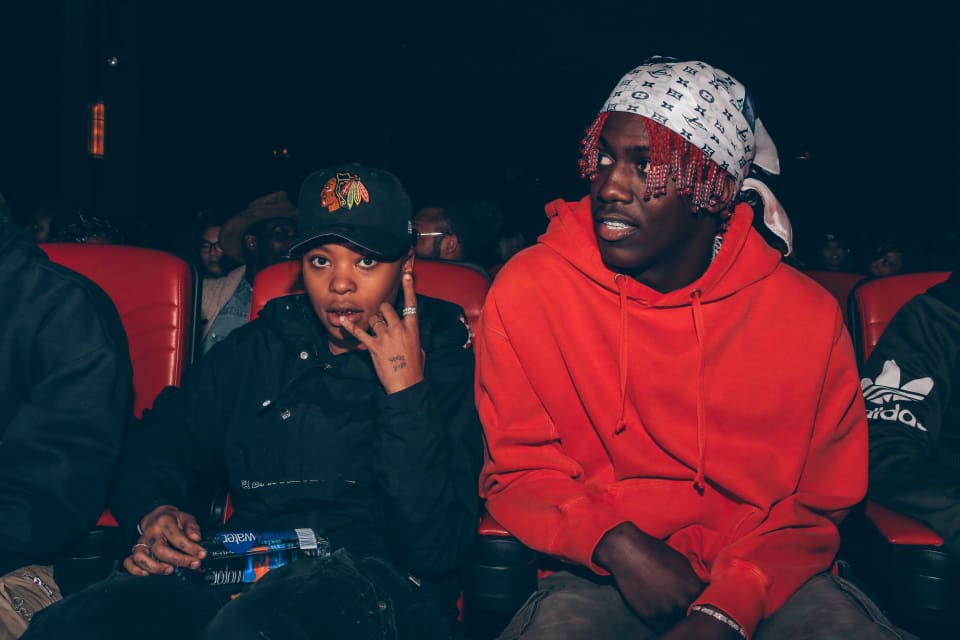 What do you think it is about Atlanta's hip-hop culture that the masses continuously gravitate to?
It's an authentic culture and it can't be re-created. Other areas try but you can't. The music in Atlanta is created in the most organic art forms I've ever seen. These guys here aren't trying to be something that they're not. They are literally going from nobodies one day to stars over night and it's different from other areas where they have a manager or they're plotting it out. These guys don't have anything and are recording in closet studios and out of nowhere a new star is born. I love that about Atlanta because nothing is forced here. That is the beauty of it and the one thing they can't fully understand. They want to figure out what's making Atlanta pop but it's something intangible. No one here is reading a manual on how to be a rapper; they are just being themselves and people continue to gravitate toward it.
As you continue to help drive this culture forward, what direction do you see yourself heading in your career?
My vision for me moving forward is to be the most authentic documenter of this culture. My plan is to even broaden outside of Atlanta and document this whole hip-hop culture. I want to continue to show the world that we are here. Today hip-hop is the soundtrack of America and we're finally starting to get that respect. It's influencing everything and it's dope to be on the front lines pushing it further. I feel like it's my responsibility to lead the way for the next generation who are going to fill my shoes when I'm gone. This year, I am focused on education and honing in on how to build this culture more.