How Solange inspired Black self-love during her concert at Super Bowl Live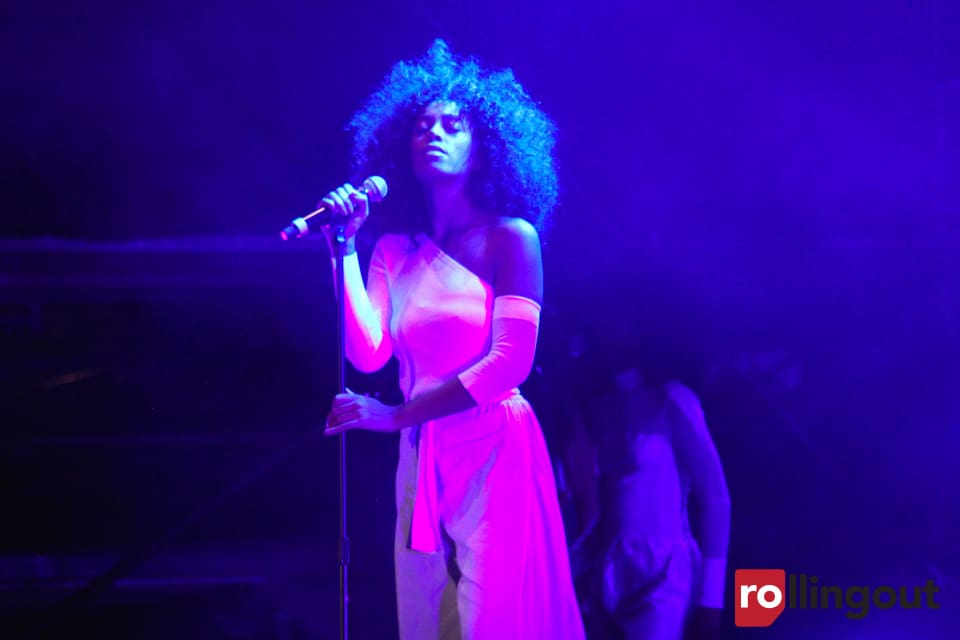 Solange performed before her hometown fans at Super Bowl Live in Houston. While serving as the headlining act at the outdoor music festival that coincides with Super Bowl LI, Solange took fans on her journey of self-discovery and embracing Blackness.
Dressed in all-white and with her signature Afro blowing during a brisk Houston evening, Solange captured the audience from the onset. She opened with the spiritual song "Rise" before singing "Cranes in the Sky." Clearly one of the crowd's favorites, "Cranes In the Sky" allowed Solange to share her vulnerabilities while learning the power of self-love. Solange's latest album, A Seat at the Table, resonated with her fans the most because it represented her true passion in combination with her creative maturity.
Other cuts that she performed from A Seat at the Table included "Mad" and "Junie." Solange also performed hits from past albums including "T.O.N.Y." which was featured on her second album, Sol-Angel and the Hadley St. Dreams. Solange also paid homage to Houston's respectable rap scene by allowing Youngstar to perform his '90s hit song, "Knocking Pics off the Wall."
But Solange was at her strongest when she inspired the crowd to embrace Blackness. While singing the song "F.U.B.U.," dozens of fans raised their Black fists in solidarity as Solange sang, "All my n—–s got the whole wide world, tell them n—–s, that it's all our turn, This us, some s— is a must, some s— is for us."
Solange continued with her theme of Black empowerment by closing with "Don't Touch My Hair." It's a song that reclaims Black dignity and promotes respect. "Don't touch my hair, when it's the feeling I wear, Don't touch my soul, when it's the rhythm I know, Don't touch my crown, They say the vision I've found, Don't touch what's there, when it's the feelings I wear," she sang.
Before leaving the stage, Solange raised her fist and told the crowd that she stands in solidarity with Muslims around the world, alluding to the recent Muslim ban implemented by the White House.
Overall, Solange's set served as welcome to Houston for fans who are in the area for Super Bowl LI. But it also inspired a love for Blackness as we began Black History Month and also served as a message that should be embraced every single day of the year.
View exclusive photos below: