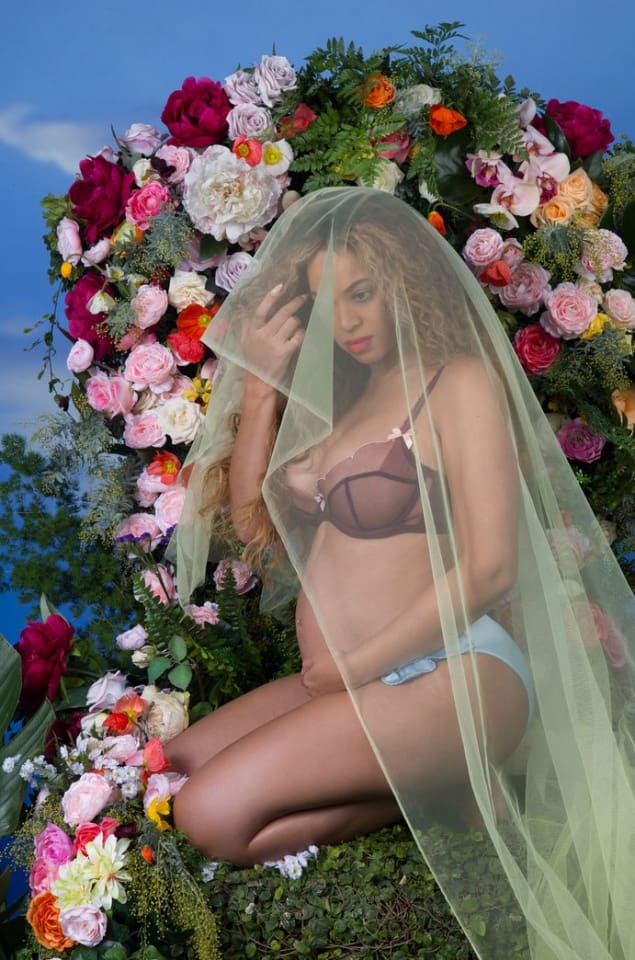 As fans struggle to recover from news of Beyoncé's double whammy pregnancy announcement, the 35-year-old took it up a notch, delivering an intimate photo album, featuring, baby bumps and luscious lady lumps.
Titled "I Have Three Hearts," referring to her own heart along with that of her unborn twins, the "Formation" singer looks every bit of angelic in a series of themed photos featuring bright floral garlands, sheer veils, pristine pools and daughter Blue Ivy, 5. Queen Bey even threw in a few tasteful nude shots, because well, why not?
For every pregnancy picture she's dropped to date, check out the gallery below. Tell us, are you feeling it? Sound off.