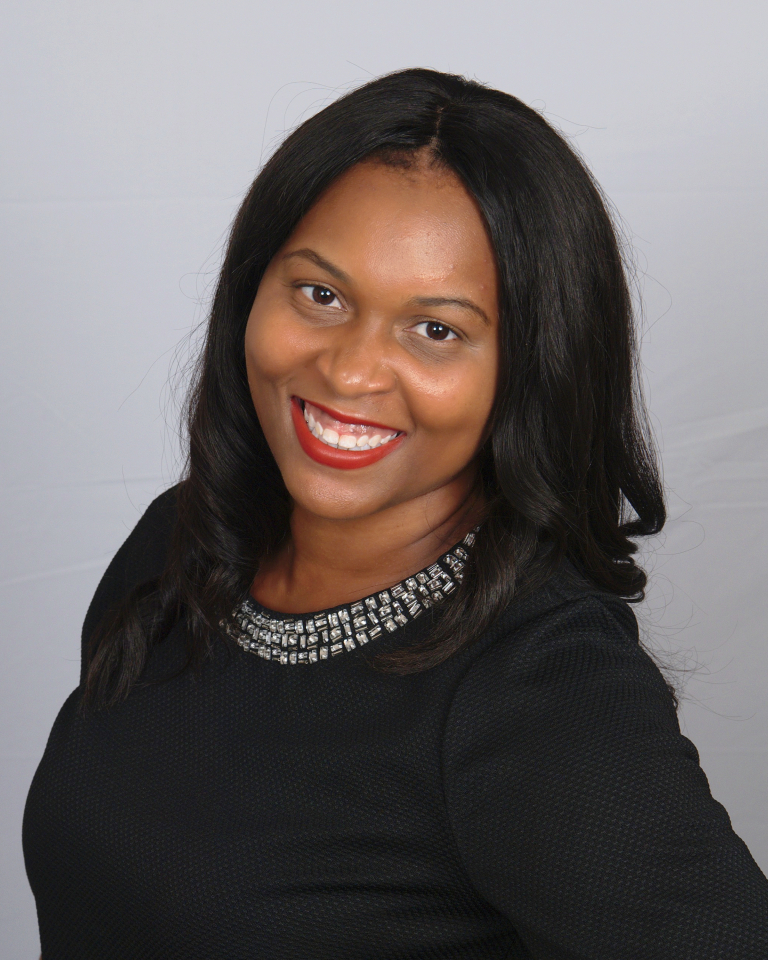 Brittney King is a Los Angeles-based music business entrepreneur and founder of King Creative Group (circa 2016), a multifaceted entertainment company specializing in talent management and film and television development and production. A natural problem-solver, King has played a vital role in the careers of many artists, writers and creatives alike, including Usher, Justin Bieber, Sean "Puff Daddy" Combs and Bryan-Michael Cox. She's a powerful force behind the entertainment industry.
Even before completing her degree at Clark Atlanta University, King's career began when she worked for then-Def Jam president and VP of Warner Music Group, Chris Hicks, at Content Media Group. From there, King transitioned into more independent roles and worked closely with major brands such as Red Bull, Def Jam, Atlantic Records and Universal Pictures.
With over 10 years of experience, King is a very hands-on manager, guiding her clients in every aspect, from creating personal brand assets to helping clients create a strategy, and everything in between. She loves developing the careers of talented individuals that she believes in. King is in a league of her own as she has the ability to seamlessly fuse talent, music and culture.
King is a proud member of Delta Sigma Theta Sorority, Inc. Los Angeles Urban League Young Professionals, and mentor for Girls with Gifts Inc.
Here, we highlight how her recent work with Puff Daddy, aka Diddy, and Iyanla Vanzant informed her decision to start her own company as well as the vision for King Creative Group.
Why did you launch King Creative Group?
King Creative Group was founded in 2016. Based on my experience in music and talent management, I felt it was time for me to start my own venture. Our main two focuses are talent management and representation and production content development.
Currently, I am working with choreographer Jamaica Craft ["Empire," The Boss, Fist Fight]. I am working with some directors and screenwriters. I am on the management side and I am looking to pick up more clients on the production side. I have just wrapped working with OWN.
I did a short film with DSRPT Films based here in Atlanta. We did a short film titled Ape S—, which was exclusively released through Vice.
I also did a stint at REVOLT TV as a producer working on a dance show as well as a promo show.
What are some the of the lessons you learned working with Iyanla Vanzant on "Fix My Life"?
Working with Iyanla was a great experience for me. I would say my biggest lesson [w[was engendering]ompassion. We were dealing with hard stories. My job was to listen and serve as a mediator, take their story to our team on a storyboard and figure out what would be the best way to help them to find healing and bring it to Iyanla for her to do her work. The new season of "Iyanla: Fix My Life" airs in April.
What are some of the lessons you learned working at REVOLT and with Combs Enterprises?
I started at REVOLT in 2013 [d[during the]re-launch of the network. I was a part of the initial team as the talent manager. It was my job to be responsible for hosts and guests coming to the network.
I received a random call that Mr. Combs wanted to take a meeting with me and I ended up interviewing with him and he hired me as his A&R to work with him on his last project, which was released in November 2015. What was supposed to be a three-month consultancy opportunity turned into a year and a half of being with him day to day. It was a great time in my life but it was so fast-paced. I tell people that time in my life was like being in an accelerated college program, what someone learns in five years, I learned in a year and a half because it was nonstop. His level of commitment and his level of motivation, there's nothing like it.
When working for bosses like Diddy and Iyanla, how important are time management and punctuality?
To be early is to be on time. What I learned from Mr. Combs is people will take you as seriously as you take yourself. You are your brand. I learned to show up and be prepared for things even when you don't now what you are walking into. I walk into things betting on myself. Even if I don't have 20 years experience, I walk into the room believing in myself. Working in this industry, especially with people like Mr. Combs and Iyanla; they are great at what they do.
Mr. Combs sets a high bar. Either you meet it or you don't. He doesn't like to hear excuses; he will hear explanations. It's "did you give it your all?" "Did you motivate yourself?" "I can't do everything for everybody."
It taught me a lot about managing my time. I had to be intentional with my time.