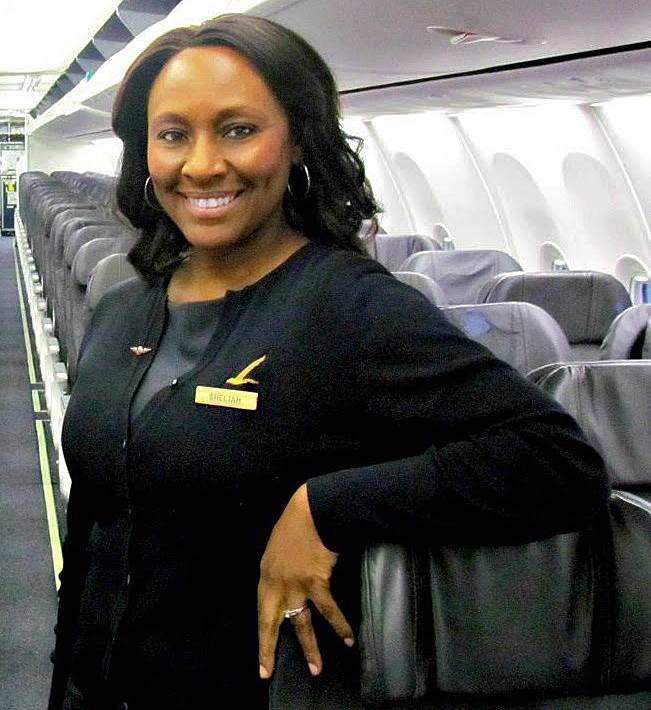 Alaska Airlines flight attendant Sheila Fedrick, 49, noticed a teen girl, age 14 or 15, sitting next to a window on the plane looking disheveled. She reportedly had greasy blonde hair and looked like she "had been through pure hell." And, she was seated next to a well-dressed older man. A light went off in Fedrick's head, a red one.
When Fedrick attempted to engage the pair, the girl would look away and the man would do the talking.
Fedrick was able to signal and tell the girl to go to the restroom. She placed a note on a mirror for the girl to read. "She wrote on the note she needed help," Fedrick tells the media.
Fedrick alerted the pilot who contacted police. "I've been a flight attendant for 10 years and it's like I am going all the way back to when I was in training and I was like I could have seen these young girls and young boys and didn't even know," Fedrick stated.
US Immigration and Customs Enforcement officials arrested 2K human traffickers and identified 400 victims of human trafficking in 2016.
As part of their training, flight attendants now have tips on how to spot human trafficking. The Association of Flight Attendants-CWA (AFA-CWA) is the world's largest labor union organized by flight attendants for flight attendants. In a meeting between AFA and former Department of Homeland Security (DHS) Secretary Janet Napolitano concerning aviation security issues, Secretary Napolitano invited AFA to participate in an initiative to involve aviation employees in the fight against human trafficking. The DHS Customs and Border Protection's "Blue Lightning" initiative provides a voluntary mechanism to identify potential human trafficking victims and to notify federal authorities for front line workers at U.S. commercial airlines that operate U.S.-bound international routes.
"If you see something, say something," Fedrick advises.